https://www.cbs46.com/news/man-wante...7558cf228.html
Man wanted for shooting 4 people across two counties in jail, one victim dies
CLAYTON COUNTY, Ga. (CBS46)--
A man accused of shooting four people in two counties is now in jail and one of his victims has died
, according to police.
Karl Jordan, 26, is booked in the Henry County jail. He's accused of shooting a woman in the head at a Waffle House in Henry County Thursday morning and is also the suspect in a triple shooting in Clayton County Wednesday night.
One of the three people who were shot at a home in Hampton, a woman police said had a prior relationship with Jordan, has died
, police announced Thursday afternoon. None of the victims have been identified.
Police and the U.S. Marshals Service Southeast Regional Fugitive Task Force worked on leads throughout the night and tracked down Jordan to a home in Stockbridge. He was arrested late Thursday morning without incident.
The U.S. Marshals told CBS46
Jordan was in the car he's accused of stealing from the Waffle House after shooting an employee
. He also had a gun with him.
Senior Inspector Josue Rivera with the U.S. Marshals told CBS46 about the sense of urgency to find the suspect after the first shootings.
"The biggest challenge, when it starts to appear someone is starting to commit numerous crimes and they're actively committing crimes, is trying to apprehend them as quickly and as safely as possible before they commit anything, do any further harm to anybody else," he said.
Waffle House released the following statement:
"Our greatest priority remains the health and recovery of our Associate who was horrifically shot this morning at one of our restaurants. We have been told that she is in critical, but stable condition following emergency surgery. While we are cautiously optimistic for her full recovery as she battles to heal from her injuries, our prayers are with her and her family.
We are very grateful for the work of the Henry County and Clayton County law enforcement agencies in quickly bringing the suspect into custody. We continue to cooperate in their ongoing investigation, and are hopeful that swift justice will be served for this horrible crime."
The Waffle House shooting happened around 6 a.m. Thursday off Highway 155 near Eagles Landing Parkway in Henry County. Police said Jordan demanded money, shot an employee and stole her car.
The night before, Clayton County Police said the triple shooting occurred in the 1500 block of Glyn Court in Hampton around 8:50 p.m. There were three victims, a 4-year-old child, the child's mother and grandmother. Police said the mother died from her injuries but the child and a grandmother are expected to survive.
https://www.gofundme.com/f/shyanne-harvey-jaxon-harvey
Shyanne Harvey Jaxon Harvey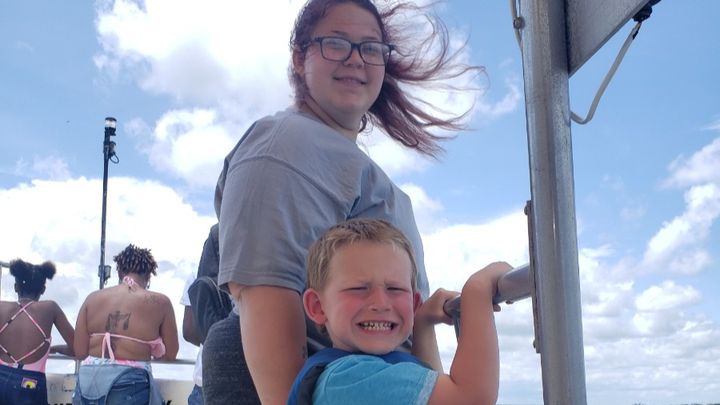 https://www.11alive.com/mobile/artic...9-4a9ef364039f
My 19 year old daughter, my 4 yr old grandson, and myself were shot in our home
on Wednesday. My daughter Shyanne Harvey did not survive. Her son Jaxon was shot in the shoulder and myself twice from behind. We are at a loss for words the hurt we are going through.
My home is riddled in gunshots and blood, in 10 minutes I lost my everything . My daughter broke off a relationship with the shooter several weeks ago due to domestic violence. She admitted to her friends carl Jordan had been stalking her for weeks until finally he showed up unannounced Wednesday evening and opened fire on us all.
I now am trying to bury my daughter and figure out the rest of our lifes. My grandson has no mother now due to this heartless pos. We have a long road ahead. Trying to get our home in condition for us to return.
Carpets and walls with blood everywhere and bullet holes through everything.
Please if you can help our family.
https://henrycountysheriff.net/Inmat...lts?ID=2077425
Name:
KARL ANTHONY JORDAN

PHOTO NOT FOUND
Race: B
Birthday: 1994
Sex: M
Height: 507
Weight: 132
Hair: BRO
Eyes: HAZ
Glasses: N
Aliases KARL A JORDAN
KARL JORDAN
KARLL JORDAN
KARLL ANTHONY JORDAN
Court Information: See Below
Total Bond: No Bond Amount Listed
Arresting Agency: Henry County PD
Offense Date:
Arrest Time: 1:10:00 PM
Arrest Date: 9/24/2020 Case Number:
Inmate ID: 0105710