https://www.kesq.com/news/2020/08/19...a-in-29-palms/
Published
August 19, 2020
11:02 am
Suspect sought after random attack on a homeless man in Twentynine Palms
The suspect got out of a dark colored Nissan sedan, and for no apparent reason, walked up to a homeless man and kicked and beat the man.
The victim, Tim Richardson, talked to KESQ News Channel 3 about the attack.
We asked him why he thought the man attacked him.
"I have no idea," said Richardson.
We asked Richardson if he had done anything to the suspect to prompt the attack.
"No, I never saw him before." said Richardson.
Richardson has lived on the streets of Twentynine Palms for one year.
https://www.theblaze.com/news/video-...meless-29palms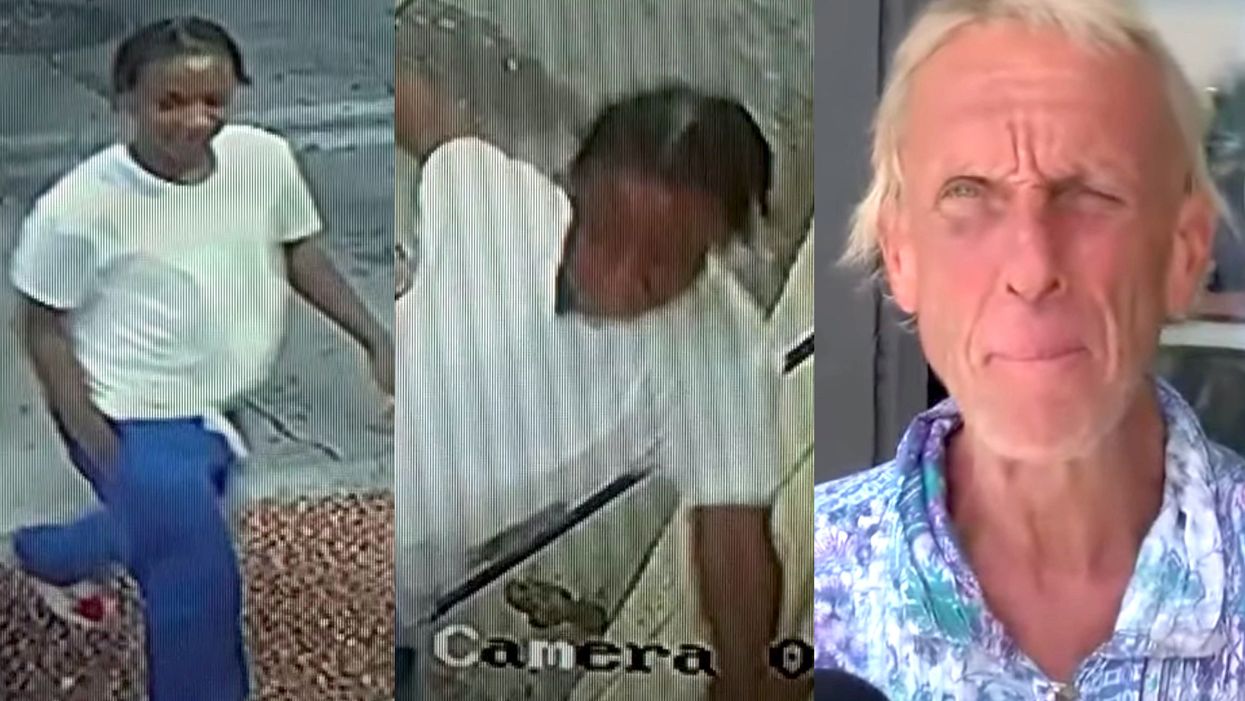 https://local.nixle.com/alert/819325...v2YO3nlnSOT9ts
Deputies are seeking information to identify the suspects in an unprovoked attack on a 60-year-old man
DATE/TIME: August 17, 2020/ 6:40 p.m.
INCIDENT: Assault with a Deadly Weapon
LOCATION: 73740 Twentynine Palms Highway, Twentynine Palms
SUSPECT(S):
#1 Unidentified black, unknown if male or female, passenger in black Nissan Altima,
15-20 years old,
wearing white shirt and blue pants
#2: Unidentified driver of black Nissan Altima
VICTIM: Timothy Richardson, 60 year old resident of Twentynine Palms
SUMMARY:
On August 17, 2020, at approximately 6:40 p.m., the victim was seated outside of the 7-Eleven business located at 73740 Twentynine Palms Highway in the city of Twentynine Palms. A black Nissan Altima stopped near the victim in the parking lot and the front passenger exited the vehicle and walked over to the victim.
Unprovoked, the suspect began kicking and stomping on the victim's head.
The suspect ran away, entering the into the suspect vehicle, which was last seen driving south toward Twentynine Palms Highway. The initial crime went unreported to law enforcement. Morongo Basin detectives were later alerted to the crime after surveillance video was posted on local social media.