https://www.wlky.com/article/im-not-...spect/33515937
'I'm not going with you:' Jefferson Co. woman recounts face-to-face armed robbery with suspect
Updated: 12:26 AM EDT Aug 5, 2020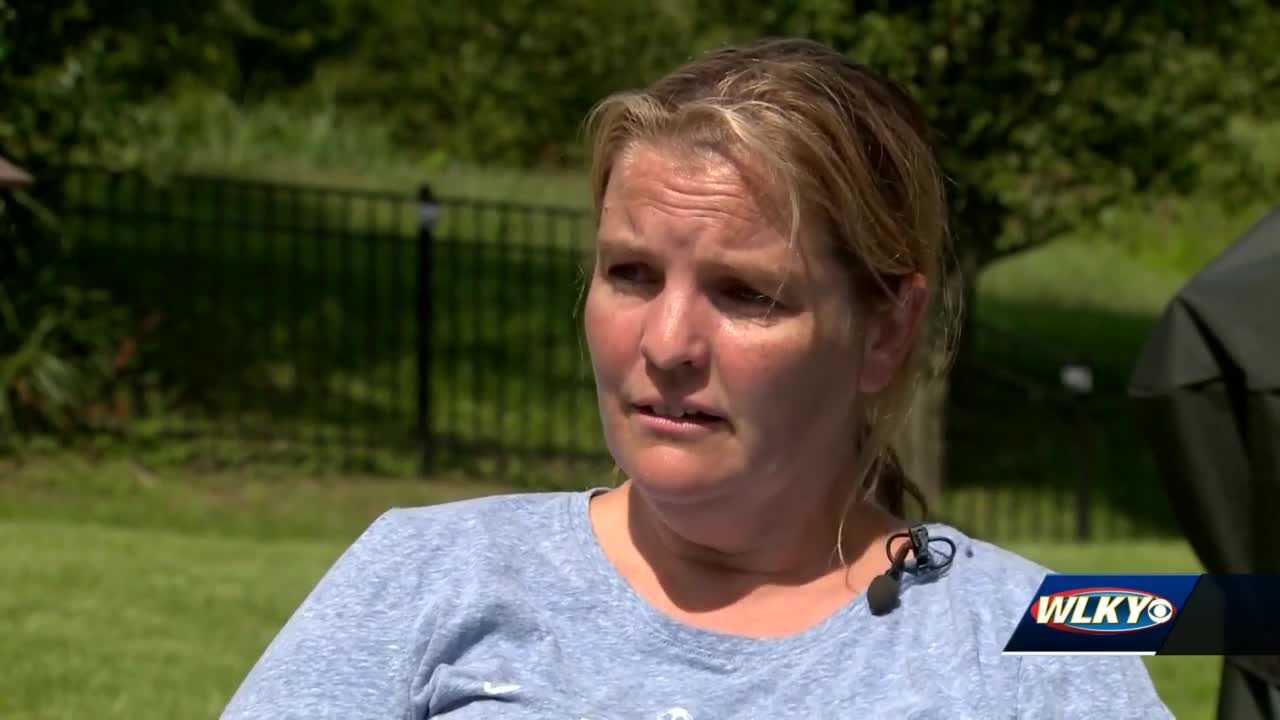 LOUISVILLE, Ky. —
Two suspects were arrested Monday afternoon after an alleged carjacking, armed robbery and police chase
, according to Louisville Metro Police.
Amanda Keto said she was robbed at gunpoint just before 3:00 Monday afternoon.

"I'm in my driveway and I'm about to get out and I have a gun to my face," Keto said.
Keto was returning to her home in the Polo Fields subdivision when the robbery happened.
"A car was going slowly and I just thought they didn't know where they were going. They stopped. I went to go around them, but they moved forward. I made my left into my subdivision," Keto said.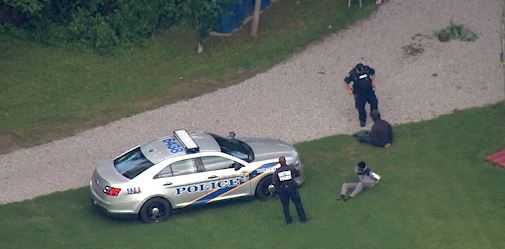 According to Keto, the car stayed with her until she pulled into her driveway and that's when she came face to face with the suspect and his gun.
He immediately demanded she give him her wallet.
"Naturally, I gave it to him and he said, 'That's all you have?' And I said, 'Yes.' He said, 'Get into my car. We're going to go cash your checks.' I said, 'I'm not going with you,'" Keto said.
She quickly slammed her door, screamed and said the suspect took off.
A neighbor was in his garage at the time and heard the scream and managed to get a license plate number and vehicle description as it drove off.
It turns out that vehicle description matched one stolen in a carjacking in the Buechel neighborhood earlier in the day.
LMPD's air unit tracked down the vehicle and a chase was underway crossing into Oldham County before coming back into Jefferson County. According to LMPD, the suspects -- an adult and a juvenile -- eventually jumped out and ran into the woods.
WLKY chopper HD was flying overhead when police finally caught the suspects.
Keto hopes her story can now be a reminder to others.
"When it boils down to it, you just you act on impulse. You just you know you're not getting in the car with that person. He might as well just shoot you. You're just not going in that car. A whole lot worse was probably going to happen to me," Keto said.
Police said the suspects, who have not been identified, are being treated as persons of interest in other incidents that were reported Tuesday.
So far, no information has been released on what those are, or possible charges.