https://www.ksdk.com/article/news/cr...f-79817c6e75d0

'How could you do this?' | Florissant grandpa assaulted, robbed
Surveillance video shows a man walking onto the driveway. Moments later you see the victim running for help.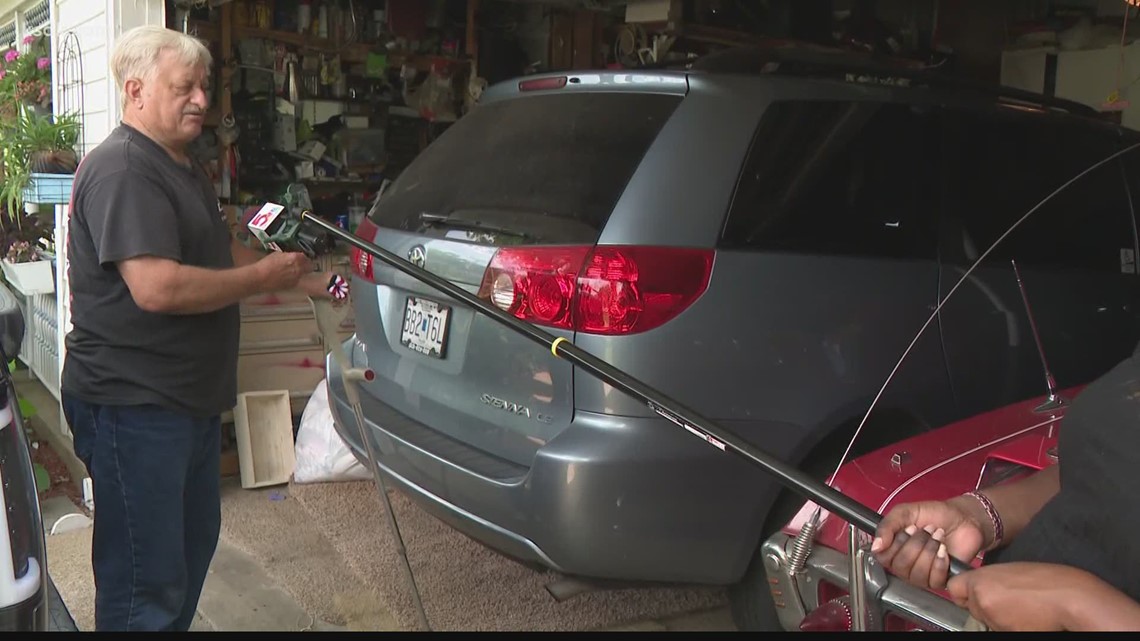 Updated: 6:41 PM CDT July 29, 2020
Facebook Twitter
FLORISSANT, Mo. ó
A Florissant man is recovering after he says he was attacked and robbed in broad daylight.

"He was holding the gun in his right hand I'm gonna kill ya, I'm gonna kill ya, come in the house or I'll kill ya," said Michael Heisler.

Even with a mild concussion, Heisler remembers the incident vividly. A gunman boldly attacking him in his Florissant home.
"I fell backwards on my back right here, my arms and head were on the driveway, rest of my body was on the garage," said Heisler.
It happened Tuesday just before 10 a.m.
Surveillance video showing a man walking onto the driveway.
"He decided to take this rug and throw the rug over me so nobody could see me out here, he went back into the house and steal what he could," said Heisler.
Moments later you see the-- 69-year-old -- running across the street for help.
"I got up ran to my neighbor's house over here and had them call the police. they called the police, whole time they were in the house, but by the time the police got here they just drove off real slow like it was no big deal," Michael said.
https://www.facebook.com/florissantp...type=3&theater
Florissant Police Dept
July 28 at 5:41 PM ∑
**PLEASE SHARE**
On Tuesday, July 28 at approximately 10 am The Florissant Police Deparment responded to the 3200 block of St. Catherine for a report of a robbery that involved an assault.
When officers arrived they contacted
the 69 year old male victim who told police that he was in his in garage when a Black male approached him, displayed a handgun and physically assaulted him.
The suspect then entered the victimís residence and at that time the victim was able to seek help at a nearby residence.
The suspect exited the victims house and was last seen leaving the area.
Please see the photos below of a suspect vehicle and possible suspect.