https://www.wdsu.com/article/lacombe...riend/33220572
Lacombe man indicted for murder of girlfriend
Updated: 2:52 PM CDT Jul 6, 2020
COVINGTON, La. —
A St. Tammany grand jury has indicted a Lacombe man in the murder of his live-in girlfriend.
The District Attorney's Office says 26-year-old
Fernando Randolph Cortez
was indicted on a charge of second-degree murder.
Cortez is accused of stabbing his girlfriend, Sandra Aldridge, to death.
According to the Sheriff's Office, Cortez called 911 just before 4:30 a.m. Friday, April 17, to report that he had stabbed his girlfriend and himself during an argument at their home in the 27000 block of Charlotte Street in Lacombe.
Investigators said deputies found the body of Cortez's girlfriend in the home. The St. Tammany Parish Coroner's Office identified the woman as Sandra Aldridge.
Cortez was at the home when deputies arrived, becoming combative with the deputies, which forced deputies to use non-life-threatening means to subdue him, officials said.
The Sheriff's Office said Cortez received treatment in a hospital for his non-life-threatening stab wounds, which he told deputies were self-inflicted. He was taken to the St. Tammany Parish Jail once he was released from the hospital.
https://www.gofundme.com/f/1zpeftr1s0
Sandra Aldridge Memorial Fund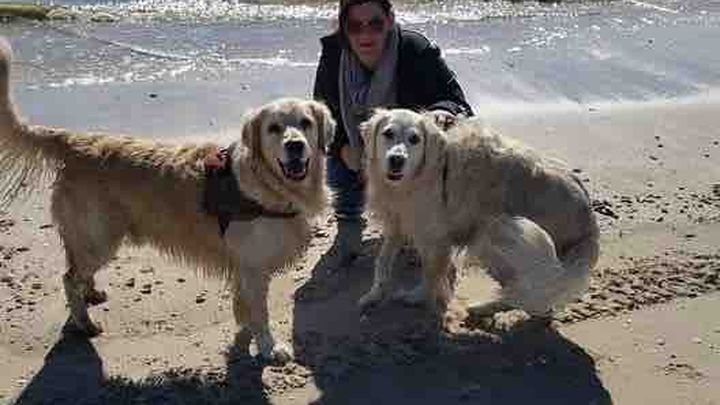 Sandra Aldridge
was a woman who's life wasn't always easy. Throughout her years she came up from the bottom and had three wonderful children, Eric, Jackie, and Brandon. Sandra was a person who always stuck up for her friends and family no matter what, she never gave up on anybody. When other people would walk away from loved ones, she'd be the one who would stay and hold on, trying to help the most she can. That's why
when she met a horrible man, she held on, trying to make him a better person, not knowing he would end up taking her life away.
Sandy, as a lot of her friends called her, was a fighter, and now we have to fight for her. The close family and friends are trying to get her back home to Germany where she can finally lay at peace under the tree next to her dad. Brandon was also left in the states and needs to take his mom home. So any donation to help with the memorial services here in Louisiana and in Germany would be helpful.
Sandra was a beautiful soul who's only mistake was loving people too much
and we can not let her memory be forgotten.