https://www.stltoday.com/news/local/...052587720.html
Should he stay or go? Protesters clash over statue of St. Louis' namesake
6/27/2020
ST. LOUIS —
Tensions flared Saturday atop Art Hill in Forest Park over the symbolism behind a statue of this city's namesake, some calling for the removal of King Louis IX, with others praying that it stands.
A crowd ballooned to about 200 people by noon, clashing face-to-face at the foot of the "Apotheosis of St. Louis," the formal name for the iconic statue. Calls for the removal of the statue of King Louis IX of France come as the nation grapples with whether to preserve monuments of historical figures rooted in a racially divided past. The bronze statue of the crusading king from the Middle Ages is a copy of one that greeted visitors to the World's Fair here in 1904.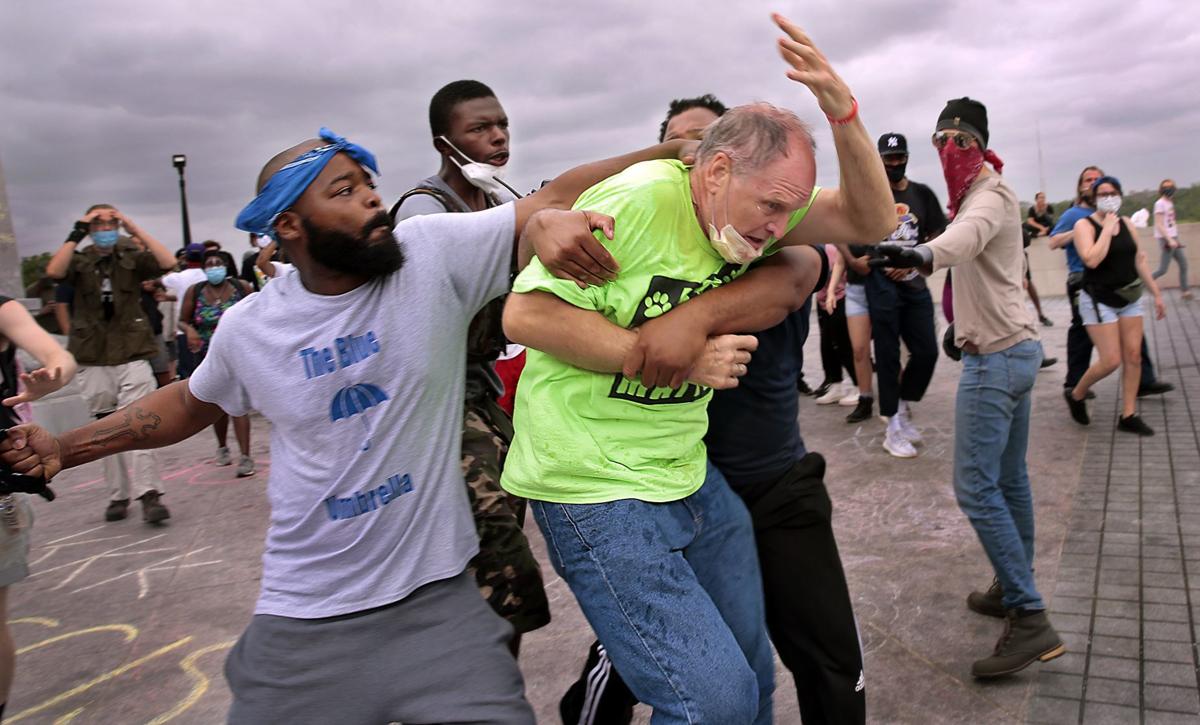 One protester tries to move a supporter of the King Louis IX statue out of the way while another punches him
toward the end of a protest and rally atop Art Hill on Saturday, June 27, 2020. About 200 people on opposite sides of the debate attended the rally in front of the St. Louis Art Museum.