https://www.woonsocketcall.com/news/...qB9uVEAP5VpnfM
Man kills girlfriend, self, in double-shooting at Social Street School Apartments
Jun 18, 2020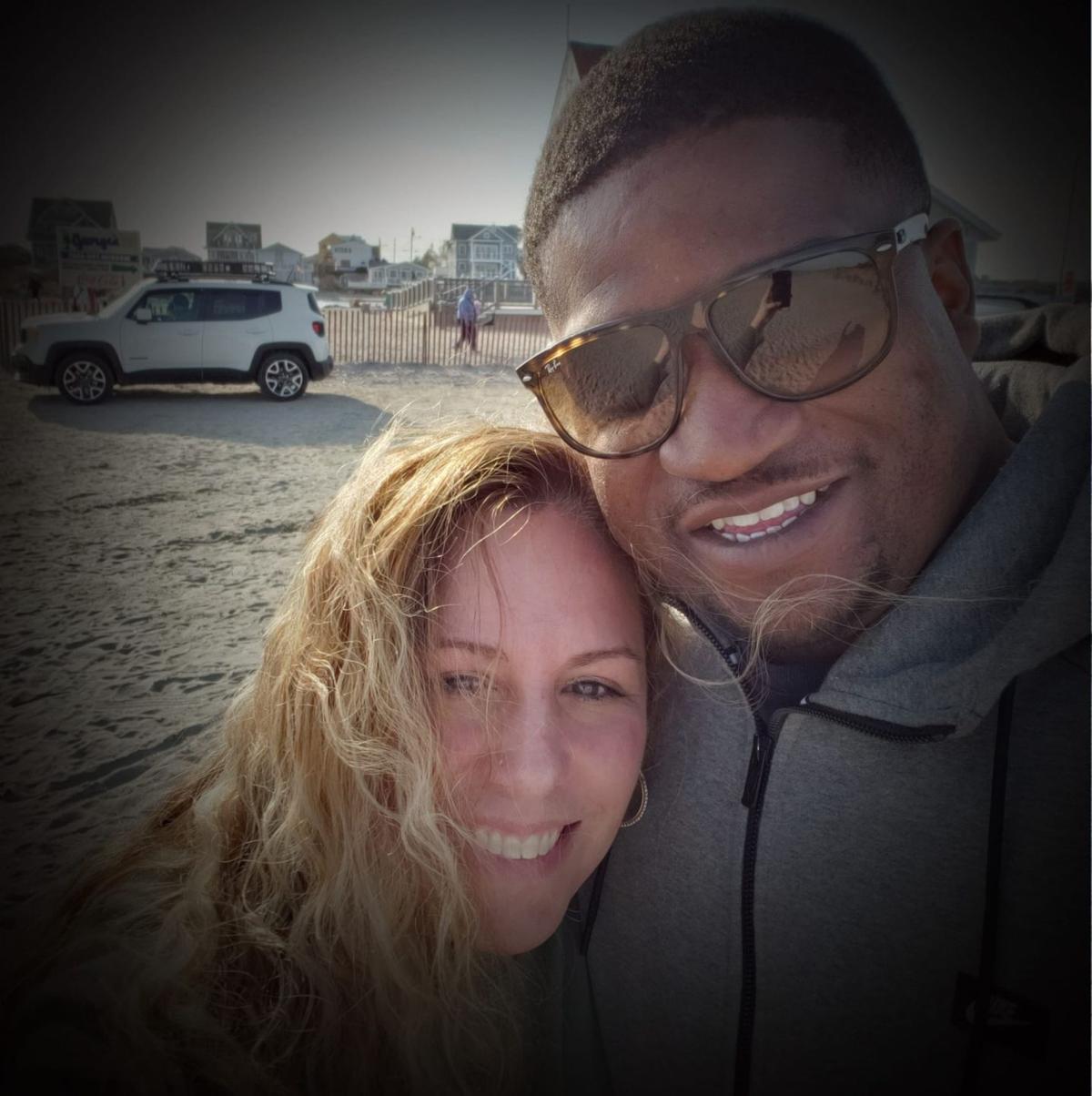 WOONSOCKET –
In what police say was a murder-suicide, the bodies of a man and a woman were found Wednesday in their home
at the former Social Street School, which had recently been converted into a multi-unit apartment house.
Police says
Charles Johnson, 43, shot his longtime girlfriend, Tanya Gagnon, 44, with a handgun before he turned the weapon on himself.
Their bodies were found in separate rooms of their apartment when a relative went to check on Gagnon after she failed to show up to give someone a ride to a medical appointment, said Police Chief Thomas F. Oates III. The chief said the couple was discovered about 4 p.m. Wednesday but police were still awaiting a report from the medical examiner yesterday to get a better idea on how long they might have been deceased.
If anyone heard gunshots coming from their unit in the building, no one apparently reported them, police say.

On social media, Johnson and Gagnon looked like a happy, loving couple. Gagnon posted multiple photographs of herself and Johnson together, arm in arm and smiling, during holidays, birthdays and special occasions. Many of the photos are decorated with borders of hearts and other adornments
suggesting they shared a loving bond
and by all outward appearance, there's little to suggest their relationship may have been troubled, according to police.
Johnson had never been arrested for domestic assault in Woonsocket – or anything else, for that matter. There there were no restraining orders against him and the police had no record of having responded to their home for any sort of related calls for service.
"It happens either way sometimes, unfortunately, with domestics you see a pattern, other times there's no pattern at all," said Oates. "You don't know what the trigger was. Unfortunately in a lot of these relationships maybe someone is abused and they never report it."
Oates said
police are still searching for an explanation of what might have prompted Johnson's horrific actions, but so far they haven't developed a satisfying answer.
Deputy Police Chief Michael Lemoine said the couple had moved into the former Social Street School around March after moving from a house that Gagnon used to own in East Woonsocket. Gagnon and Johnson had been a couple for several years.
Built in 1902, the former Social Street School, 706 Social St., was purchased by developer Gary Fernandes several years ago and converted into a multi-unit complex with at least a dozen units that became available relatively recently. Despite the proximity of neighbors, however, no one reported hearing any gunshots in the area around the possible time frame of the killing.
"I was kind of surprised by that," said Lemoine.
But detectives who were investigating at the scene after the couples' bodies were found reported that there were many fireworks exploding in the neighborhood at the time. From inside the couple's apartment in the three-story, red-brick building, the percussive blasts were practically inaudible, according to Lemoine.
"When we were there the room and the building itself seemed to be very well insulated and virtually sound-proof," said the deputy chief. "If you were inside the building you couldn't hear the fireworks."
Police declined to say what type of weapon was used, other that that it was a handgun. Oates said, the results of the pending autopsy notwithstanding, that investigators believe Johnson fired one shot into Gagnon, causing her death, before turning the weapon on himself.
Although Johnson had never been arrested in Woonsocket, police say he had at least one prior felony conviction, on charges that originated elsewhere, that would have prevented him from lawfully owning a firearm.
Lemoine said investigators have not yet determined the lineage of the weapon and have not yet confirmed that Johnson was the owner.
https://www.facebook.com/photo?fbid=...cnf.1647559906