https://www.am1100theflag.com/news/1...rnoon-shooting
Grand Forks Police identify suspect, victims in Wednesday afternoon shooting
May 28, 2020 at 03:23 PM
Grand Forks Police have identified the individuals involved in Wednesday afternoon's shooting at an apartment building in the City of Grand Forks.

On Wednesday, at approximately 2:24 p.m.,
Sergeant Kelly McLean and Corporal Ron Nord responded to 2627 S 17th St #303 to serve a Writ of Restitution as ordered by a Judge. The Writ of Restitution ordered Deputies to remove Salamah Pendleton, Lola Moore, and all possessions any time after May 24 at 11:59 p.m. Uniformed deputies knocked and received no answer at the door. Deputies gained access to the apartment and observed Salamah Pendleton retreat to a bedroom. Deputies gave several commands to Pendleton to come out of the bedroom. Eventually deputies opened the bedroom door. Upon opening the door, deputies were overtaken by heavy gunfire and retreated away from the door. Deputies immediately radioed for assistance and several agencies responded. Corporal Ron Nord was shot in the upper leg and abdomen. He is in stable condition.
The first uniformed Grand Forks Police Department officers arriving on scene were Corporal Patrick Torok and Officer Cody Holte.
Corporal Torok and Officer Holte immediately entered into the apartment, coming to the aid of the deputies under fire. Gunfire was exchanged in multiple volleys between Pendleton and the officers on scene. Through the exchanges, Pendleton received several gunfire wounds. Aid was rendered on scene, and he was transported to Altru for his injuries.
Lola Moore, 61-year-old Grand Forks resident, was killed by gunfire during the course of the incident. Deputy Ron Nord suffered gunfire wounds, was assisted on scene and transported for medical aid. Officer Cody Holte suffered multiple gunfire wounds during the incident. Emergency medical aid was rendered by officers on scene. Those officers ultimately carried Officer Holte out of the apartment and to the ambulance for transport to Altru, where he later succumbed to his injuries.
Holte leaves behind his wife and infant son.
https://www.kfyrtv.com/content/news/...570848921.html
Authorities release names of officers involved in deadly shooting
From L to R: Cody Holte; Patrick Torok; Ron Nord; Kelly McLean
http://csinewsnow.com/?p=200138
Accused killer has extensive criminal record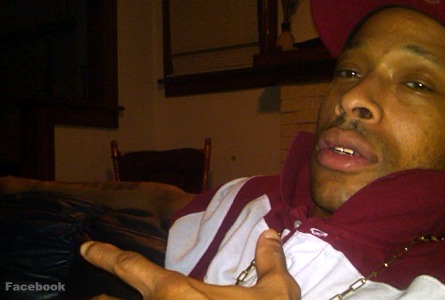 FARGO, N.D. (KFGO-AM) —
A man accused of fatally shooting a North Dakota police officer has an extensive criminal record that includes charges for interfering with police, fleeing, domestic assault and harassing public officials.
Police say
Salamah Q. Pendleton opened fire on four law enforcement officers who tried to serve eviction papers on him at an apartment in Grand Forks Wednesday afternoon.
https://www.facebook.com/marlonya.mo...-hjnww&fref=nf
Marlonya Moore
.....
Don't come on "MY PAGE" about my Brother Salammah Pendleton!
Thas still my Brother & I DON'T Play About my SIBLINGS! 💯🤞🏿✨🍂🖤. MOVE THE **** AROUND! 👁🎀☥
My Moma was killed, LOLA GWEN MOORE
, the SAME day of my Pop's Birthday, MARLON MISTER, 5/27/20, who passed in January 2018, of "Natural Causes". The UNIVERSE speaks in mysterious ways. 🍂🌍. Rest Well Moma & SHE is resting Family. KN👁W that! 💯💝🤞🏿🎀. She knows how STRONG her ONLY daughter is! 👊🏿🖤🍂☥. 2020 is about to be FULL of surprises y'all! 💯😔 PLEASE prepare yourSELF. I LOVE my Siblings, Cousins, etc. LOVE on your FAMILY while you can. I talked to my MOMA last on Mother's Day. & sent her Flowers. I AM my MOMA, But a STRONNGER version.....✨💐🎀🍂💝💪🏿☥