http://www.bakersfield.com/news/blac...f9acfb2a8.html
Black teenage woman, mistaken for machete-wielding black man, alleges police brutality
Updated Jul 13, 2017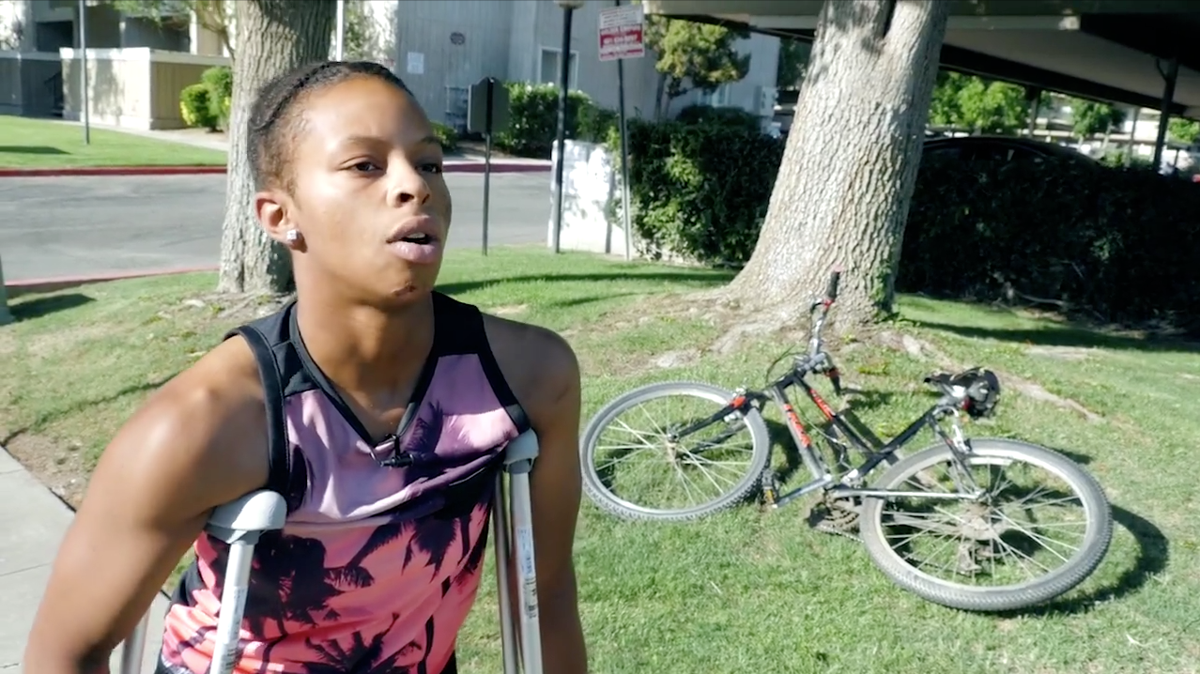 A black 19-year-old woman was punched in the mouth by an officer, bitten by a police K9 and arrested last month after an officer said he mistook her for a 180-pound bald man suspected of threatening people with a machete at a nearby grocery store.

Tatyana Hargrove's story has been gaining attention this week after the NAACP's Bakersfield chapter released a Facebook video Monday morning recapping the incident, which it said was racially motivated.
n the most recent video, Hargrove alleges that on June 18 she was walking home from Wooden Nickel Trading Company on Ming Avenue, where she had gone for a Father's Day gift, when
she was approached by an officer. He drew his gun as soon as he got out of his patrol car
, she claims.
The result of the contact?
An altercation that left Hargrove with scrapes, bruises, a punch to the mouth from one officer and a bite from a K9 released by another
. During the course of her arrest, Hargrove said she feared for her life.
"He [the officer] put his other knee on my head, and I told him,
'I can't breathe, I can't breathe'
and I started yelling out: 'Somebody help me, somebody help me, they're going to kill me,'" Hargrove said in the video, which received more than 225,000 views in eight hours and attracted hundreds of comments expressing frustration and anger.
'DON'T LIE TO ME, THAT'S A GIRL'S NAME'
The arresting officer, Christopher Moore, said in a police report obtained by The Californian that he didn't know Hargrove was a woman until after she was handcuffed.
He mistook her for a machete-wielding suspect who had come out of the Grocery Outlet Bargain Market on Ming and Ashe avenues after threatening several people, according to the report.
That man, who police identified as Douglas Washington before arresting him the next day, was described in multiple police reports from June 18 as a 25- to 30-year-old man, bald, about 170 pounds standing at 5 feet 10 inches
. He was wearing a white t-shirt, dark jeans and a pink or red backpack that contained the machete.
A copy of the police report attests Hargrove attacked the officers
http://www.bakersfield.com/news/prot...5f800a601.html
http://www.bakersfield.com/ap/nation...9fe09d183.html
Protesters demand charges be dropped against Tatyana Hargrove, woman attacked by police K9 in case of mistaken identity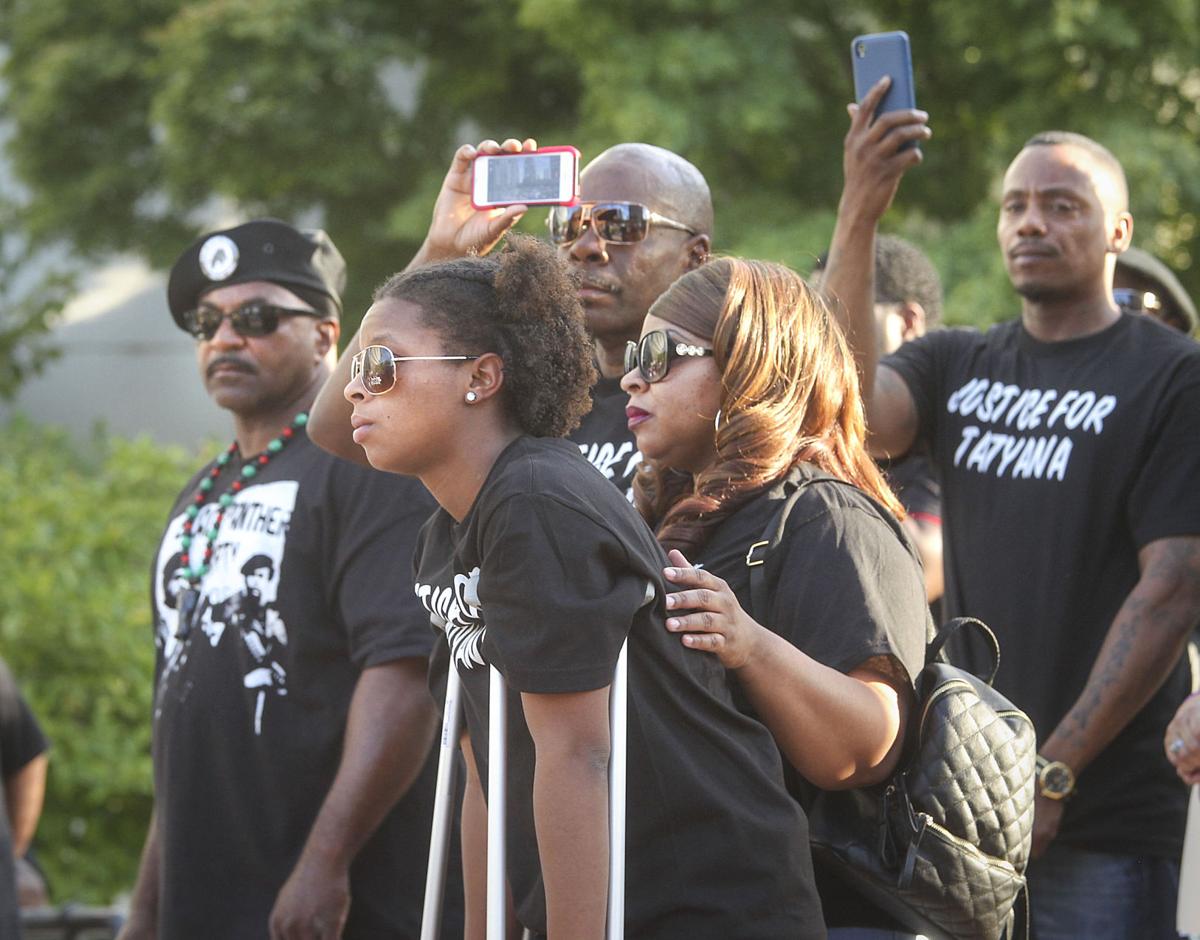 https://www.gofundme.com/help-tatyana-hargrove