https://www.journal-news.net/journal...6ef1b08d0.html
Man sentenced to maximum 100 years in second degree murder, robbery cases
Updated Feb 3, 2020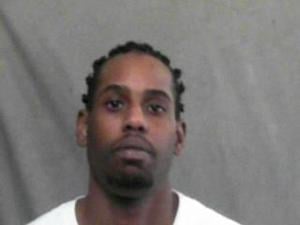 MARTINSBURG —
A Martinsburg man was sentenced Monday to a maximum of 100 years in prison after a guilty plea to second degree murder
and a four-count felony guilty verdict was returned by a Berkeley County in a separate case.
Alvin Deshaun Gilbert, 27, also known as Albert D. Gilbert
, pleaded guilty to second-degree murder, a lesser included offense of the indicted first-degree murder charge, in December after
fatally shooting 26-year-old Corey Barkhammer
on the evening of Feb. 3. Gilbert admitted to the shooting, but also alleged he was defending himself when the victim allegedly pulled a gun on him during a struggle.
However, Assistant Prosecuting Attorney C. Lydia Lehman told the court
there was no evidence of a struggle or a gun on the victims person.

Gilbert also told the court he went to the 405 S. Raleigh St. home and forced his way inside to talk to Barkhammer after he had allegedly ripped Gilbert off during
a drug transaction
. Witnesses told police a male, later identified as Gilbert, arrived at the home and began kicking the front door open before they heard a series of gunshots and Gilbert leaving the area.
While Gilbert admitted to being angry, he alleged he did not have his weapon pulled out when he forced his way into the home. However, he did admit to firing four or five shots during the altercation.
https://gunmemorial.org/2019/02/02/corey-barkhamer
Corey Barkhamer, age 26