https://www.wisn.com/article/milwauk...apist/30435995
Serial park rape suspect in custody on parole violation

The man, who pleaded guilty to a rape in 2017, is now charged with raping a homeless woman in a park and raping a 13-year-old girl in a separate park
11:00 AM CST Jan 8, 2020
MILWAUKEE —

A man suspected of raping a homeless woman in a park is in the custody of the Department of Corrections.
An arrest warrant was issued Monday for
Quin Hale, 33
, who was accused of sexually assaulting the victim as she slept in the dugout of James W. Beckum Park.
But it turned out Hale was already in custody on a separate charge.
Hale was charged with first-degree sexual assault with use of a dangerous weapon.
According to a criminal complaint, the incident happened Oct. 20, 2019.
The woman told police a man woke her by saying, "Hello," and then ordered her to take her pants and undergarments off.
She said she did while crying and the man asked: "Why are you crying? It doesn't matter if you cry, this is still going to happen."
The woman told police the man then raped her.
She said when he finished, he said "thank you" and told her if she told anyone, that he was "gonna get her" -- which she took to mean that he would kill her.
The woman went to the emergency room, where nurses gathered DNA from the rape.
Police were able to
link the DNA found in the rape kit to Hale, who pleaded guilty in 2017 to having sex with a 16-year-old girl.
In that case, Hale served nine months in prison for the misdemeanor.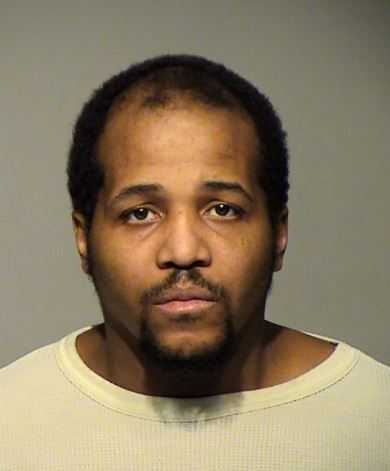 Hale was also suspected of raping a 13-year-old girl in a similar fashion on Sept. 21, 2019.
A Milwaukee County search warrant said in that case, the girl was walking through Indigenous Peoples Park when a man grabbed her by her hair and dragged her into his car.
The girl told investigators the man raped her.
According to court documents, the girl saw a "kitchen knife" in the car and stabbed the man with it.
The man reportedly recoiled and the girl escaped.
Court documents said detectives took Hale into custody and interviewed him three separate times on Dec. 16, Dec. 23 and Dec. 24.
It is unclear why Hale was released.