https://www.fredericksburg.com/news/...c5e7dd018.html
Four arrested after passing counterfeit $100 bill at Stafford restaurant
Nov 26, 2019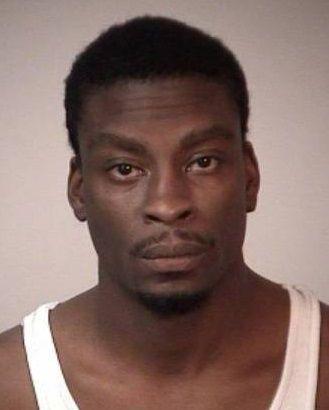 A 10-piece chicken nugget order at a Warrenton Road fast food drive- through about noon led to the arrest of four individuals
on Sunday.
After the meal and drink order were placed, a restaurant employee contacted the Stafford County Sheriff's Office after being handed
a suspicious-looking $100 bill
by the occupants of a silver Toyota Camry.
Deputy R.K. Pinkard arrived at the restaurant and made contact with the male driver and two females who were occupying the vehicle. After verifying the identities of the individuals, Pinkard discovered the rear seat passenger was wanted in Culpeper County on a shoplifting charge. The passenger was subsequently placed under arrest.
According to the Stafford County Sheriff's Office, Pinkard continued to investigate the $100 bill given to the restaurant worker and inquired where the male suspect had received the bill. The suspect said he had borrowed the note from his uncle.
After further investigation, the driver was arrested for driving under the influence of alcohol.
As an inventory of the vehicle was being conducted,
51 additional counterfeit $100 bills were recovered, all having identical serial numbers
. A third occupant of the vehicle alleged the counterfeit money was found in a bookbag at Motel 6 on Warrenton Road and that she and the driver were aware the bills were counterfeit.
Later the same day, deputies were called to the Motel 6 at 5:27 p.m. for another complaint of counterfeit money.
When deputies arrived, they were told by
a Chinese restaurant delivery driver that she had been paid with a counterfeit $100 bill.
Using names and information obtained in the earlier case, deputies soon located the suspect in one of the rooms.
Demetrius Higgins
, who gave the delivery driver the counterfeit bill, was arrested. Higgins was also wanted in Culpeper County on a probation violation.
A subsequent search of the motel room yielded an additional 50 counterfeit $100 bills.
Those arrested on Sunday were
Joseph Lamar Tatum
of Culpeper, charged with forging bank notes, possessing forged bank notes, conspiracy, obtaining money by false pretense, driving under the influence, and driving without a license;
Tia Lesha Thompson
of Reva, charged with possessing forged bank notes and conspiracy;
Denisha Lambert
of Culpeper, arrested on a warrant for shoplifting in Culpeper County; and
Demetrius Higgins
of Culpeper, charged with possessing forged bank notes, forging bank notes, and probation violation from Culpeper County.