https://www.ajc.com/news/crime--law/...P4uCXCtvmCFoJ/
BREAKING: Suspect arrested in fatal shooting outside Douglas County gas station
11/15/19
A suspect is in custody in connection with Tuesday's deadly shooting outside a Douglas County gas station, according to Channel 2 Action News.

Freddy Pouerie, 32, was arrested
Thursday on armed robbery and murder charges, jail records show.
Deputies were sent to a Chevron at 1870 Lee Road on a call of shots fired with person down. There, they found a man who had been shot. Channel 2 identified
the victim as Community Coffee manager Carl Rupnow.
The news station reported he was running a route to train a new employee at the time of his death, which was the result of
an apparent robbery.
https://www.linkedin.com/in/carl-rupnow-b67a7a87
CARL RUPNOW
Territory Sales Manager at Community Coffee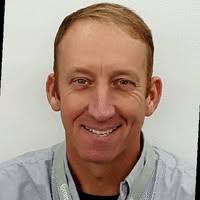 https://douglas-so-ga.zuercherportal.com/#/inmates
POUERIE, FREDDY Black Male
32
11/14/2019
Charge: 16-8-41 - Armed Robbery; Intimidation (Pending); Arrest Date 11/14/2019; Bond - No Bond; Set By Judge;
Charge: 16-5-1 - Murder (Pending); Arrest Date 11/14/2019; Bond - No Bond; Set By Judge;
Warrant Charge: Pending Warrant warrant 19CDE00004 issued by Douglas County, GA (16-5-1 - Murder); Arrest Date 11/14/2019; Bond - No Bond; Set By Judge;