https://ktiv.com/2019/09/19/april-tr...y-murder-case/
April trial date set in Monona County murder case
September 19, 2019
(KTIV) –
An April trial date has been set for a Monona County man charged with killing his grandmother.

Twenty-one-year-old Eliot Stowe has pleaded not guilty by reason of insanity to first-degree murder in the death of 66-year-old Cheryl Stowe
. His trial is set to begin at 9:30 a.m on April 14, 2020, in Monona County District Court.
His trial was originally scheduled to begin a little over a week ago on September 10, but his medical evaluation of had yet to be filed.
On June 26, 2018, the Monona County Sheriff's Office was asked to check on the welfare of Cheryl Stowe after she didn't show up to work.
When a deputy arrived at her home, Eliot Stowe answered the door, claiming she had left for the airport several days ago.
A search of the property revealed
bloodstains on the floor and wall of the home and a partially burned bat.
Her body was found a day later just a mile and a half away from her home.
https://www.desmoinesregister.com/st...wa/2083402002/

Officials say Iowa man killed his grandmother and dumped her body in secluded area
Updated 9:19 a.m. CT Nov. 22, 2018
A western Iowa man charged with first-degree murder for the death of his grandmother allegedly wrapped her in a rug and left the body in a secluded area before attempting to cover his tracks.

Cheryl Stowe, 66, was found dead June 27 near a cornfield
less than 2 miles from her home
in north-central Monona County, according to court records. A welfare check conducted a day earlier at the home near the town of Castana led to Monona County deputies making contact with her grandson, Eliot Stowe.
The 21-year-old had been living with his grandmother for months
and initially told law enforcement Cheryl was taken to an airport a few days prior. But Eliot's story was brought into question shortly thereafter and details about the pair's rocky relationship came to light.
After Eliot provided a reason for his grandmother's disappearance, a deputy walked through the house to ensure the woman was not there. Court documents said the deputy came across a bedroom door with a missing panel, according to court documents.
Inside the room, the deputy found
splintered wood and a white powder that resembled a cleaning substance, along with an "alarming volume" of what appeared to be dried blood under a bed.
A search warrant was secured that same day and Iowa Division of Criminal Investigation officials converged on the home. The substance under the bed tested positive for blood, with more found on the floor, walls, ceiling and baseboards.
According to court records,
the blood spatter was consistent with a victim who had suffered blunt-force trauma
. Authorities noted that further forensic testing detected blood that had been cleaned from a surface and revealed a "swipe" pattern leaving the bedroom, which led investigators to believe something large was dragged from the room.
Also found was a wooden bat that was partially burned outside the home.
https://siouxcityjournal.com/news/lo...b85c80083.html
Cheryl 'Sherry' Stowe
Jul 15, 2018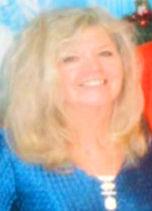 Castana, Iowa
Cheryl "Sherry" Stowe, 66, of Castana, passed away Wednesday, June 27, 2018.
Quote:
Survivors include her daughter, Casi Stowe-Cooke and her husband, Joseph Stowe-Cooke of Sioux City; her sister, Bonnie Winter and her husband, Dan of Chehalis, Wash.; a sister-in-law, Judy Gustad-Cote and her husband, Robert of Tucson, Iowa; and two grandchildren, Eden Stowe and Eliot Stowe. Sherry is also survived by many aunts, uncles and cousins.

Sherry was preceded in death by her parents; and a son, Aaron.
https://www.saatchiart.com/casilena
Casi Stowe-Cooke