https://www.nola.com/entertainment_l...bb057338f.html

Stampede at Lil Wayne's WeezyAna music festival in New Orleans causes injuries, damage, thefts
Updated Sep 8, 2019 at 8:19 am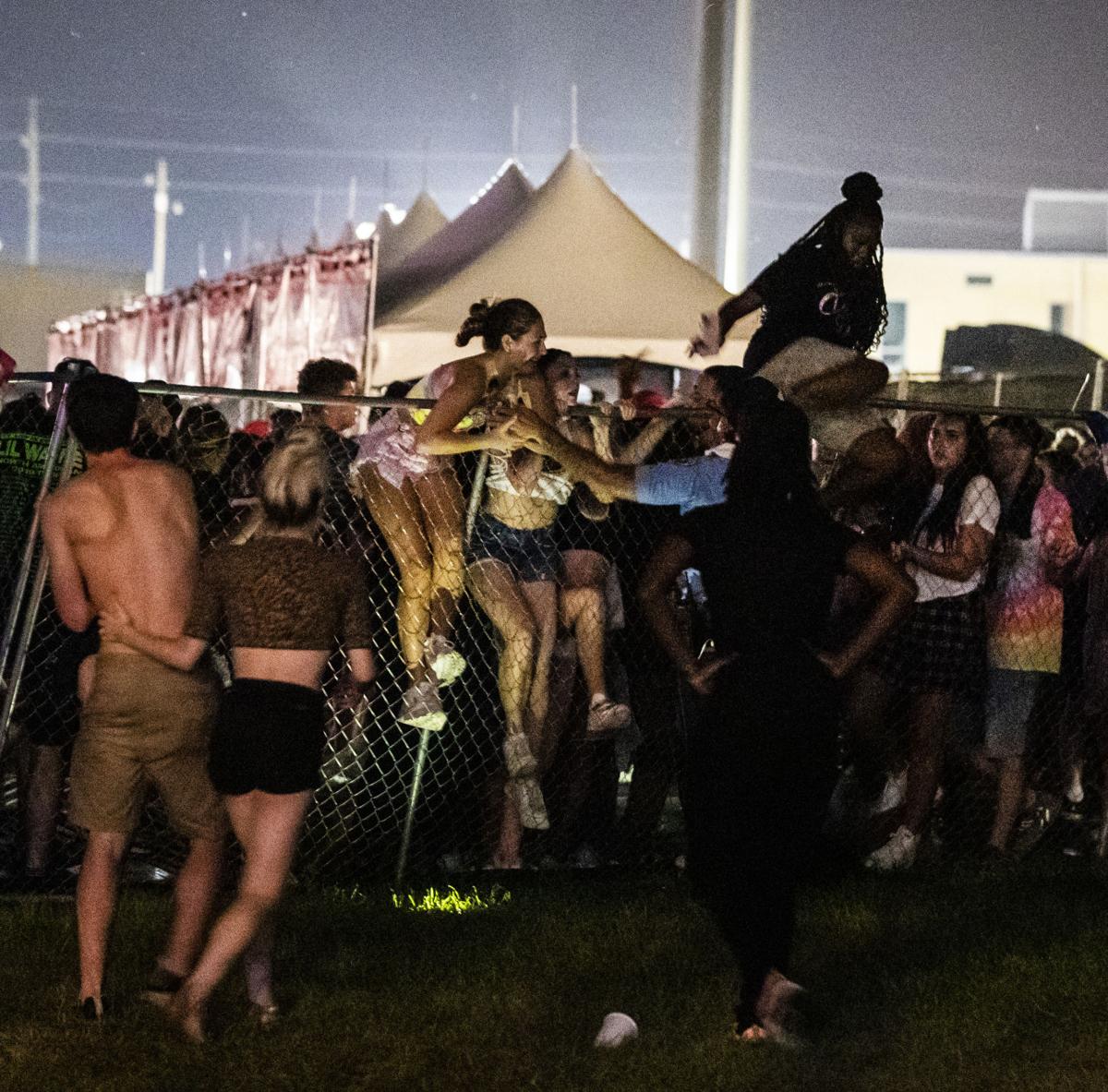 Several fans attending Lil Wayne's outdoor Lil WeezyAna Fest in New Orleans were injured during a crowd stampede following rapper Meek Millís performance Saturday night.

Large segments of an audience on the grounds of the UNO Lakefront Arena estimated at 15,000 panicked and ran. Police weren't sure what triggered the disturbance, but speculated that there were false reports of gunfire or possibly a fight.
A medical tent and concession booths near the stage were overrun, and sections of fencing were pushed down. The medical tent was left in tatters on the ground.
The wood frames and sheet metal fronts of several beverage booths were destroyed; tables were overturned in a frenzied rush. Some people then took the opportunity to steal, concessions employees said. Cash registers and tip jars were knocked over; money and personal items were taken.
Fearing for their safety, the concession staffers abandoned the booths. Some attendees then poured themselves drinks or took bottles of liquor and other beverages.