https://www.stltoday.com/news/local/...9539c6b.html#1
After fatal police shooting near Galleria, protesters march with photos of slain man
9/7/19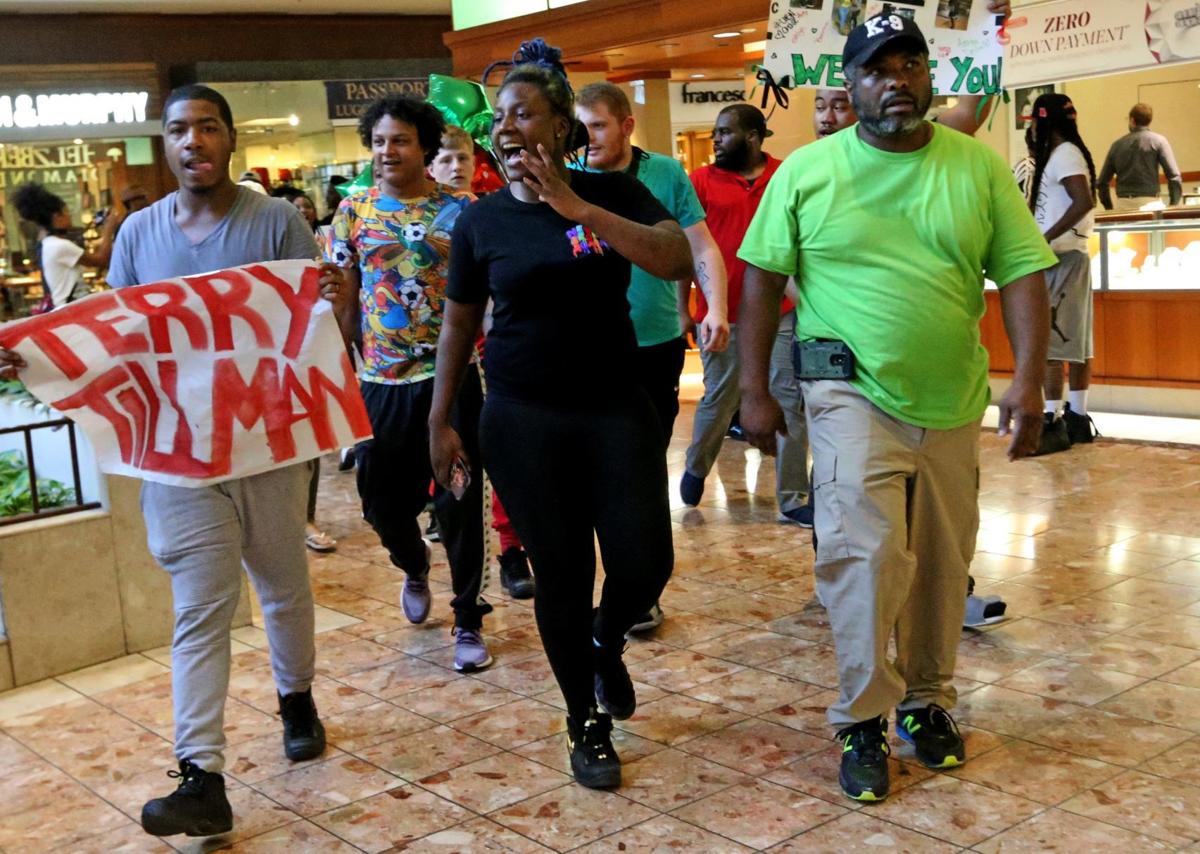 RICHMOND HEIGHTS —
Protesters made their presence known Friday afternoon in front of City Hall and at the Galleria shopping mall near the site where 23-year-old Terry Tillman was shot and killed by a Richmond Heights police officer Aug. 31.

"It feels great to see everyone here supporting my brother," said Rachel Jones, Tillman's sister, near the Galleria after she asked protesters to leave to avoid being arrested. "The police know what they did and they know they are wrong."
About 50 protesters took part, and tensions heightened as a group of about 20 blocked South Big Bend Boulevard in front of City Hall near Interstate 64 shortly after 5 p.m. Police warned protesters to move, and they continued two miles up I-64 to the Galleria, where they marched in and around the mall until about 6:30 p.m.
Some protesters carried weapons as they marched in front of City Hall but did not display any guns inside the Galleria, where they are prohibited.
Mike Avery of St. Louis, who organized the rally, carried a gun in front of City Hall. "This is an open-carry state for all, not just the white man," he said. "I'm here because Richmond Heights needs to see a black man with a gun. Tillman is the reason we are here.
He was a black man with a gun and in my eyes that's why he was shot dead."
Police say that Tillman was carrying a gun at the Galleria and that he ran when they informed him of the mall's weapons ban. Officers chased Tillman, and one of them shot Tillman in a garage across from the Galleria after the officer said he saw Tillman raise his gun at another officer.
An autopsy showed that
police shot Tillman three to five times in the front torso
, Sgt. Benjamin Granda of St. Louis County Police said in a news conference Wednesday.