https://www.wral.com/pair-facing-cha...home/18564964/
Pair facing charges after Raleigh man beaten, stabbed at home
Updated 5:50 p.m. Monday 8/12/19
Raleigh, N.C. —
Two men made a first appearance in court Monday in connection with a weekend beating and stabbing of a Raleigh man who invited the suspects in his home
before they attacked him
, police said.
Demario Kendrell Johnson, 30
, of 7801 Stephanie Lane in Raleigh,
and Tewaun Jerrell Beaman-Gerald, 22
, of 1018 Laurel Lead Road in Zebulon, were being held at the Wake County Jail Monday after they were arrested over the weekend.
Both have been charged with assault with a deadly weapon. Johnson was being held Monday on $100,000 bond, while bond for Beaman-Gerald was set at $250,000, because he was on probation and had a prior record.
"The assault in this case was brutal, causing significant injury to the victim,"
said John Newby, an assistant district attorney.
"He had to be rushed to the hospital for emergency surgery."
According to a Raleigh police spokeswoman, officers were called to the 8300 block of Clear Brook Drive at 4:46 a.m. Saturday.
When they arrived, they found
a man who had been severely injured and was suffering from multiple stab wounds.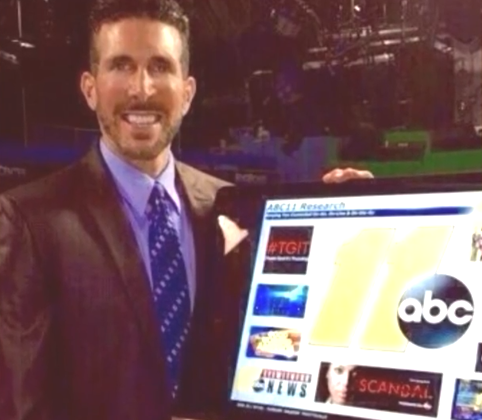 Police identified the man as
Glenn Michael Proto, 54, of Raleigh. He works as a research director for WTVD-TV, the market's ABC affiliate.
He was taken to WakeMed for treatment of severe but non-life-threatening injuries, police said. His condition was pending Monday afternoon.
His condition was not immediately available Monday.
A woman who called 911 told WRAL News that t
he man was screaming for help before police arrived. She told police dispatchers that the man's pleas woke her up, and he was laying underneath a street light.
Police confirmed that
Brook invited the suspects into his home but his relationship with the victims was not immediately provided by police.
On Monday,
there was blood on the front door of the victim's home and bloody footprints leading down the driveway.