https://www.desmoinesregister.com/st...wa/1891120001/

'I wanna make her feel the same pain I've felt': Sioux City teen found guilty of fatally stabbing ex-girlfriend, friend
Updated 5:47 p.m. CT Aug. 1, 2019
A Sioux City teen has been found guilty of fatally stabbing his ex-girlfriend and another young man in 2018.

Tran Walker, 19
, of Sioux City, was found guilty Thursday of two counts of first-degree murder, District Court Judge Tod Deck wrote in a verdict filed Thursday afternoon following a May bench trial.
Walker was in the car with 17-year-old Paiten Sullivan and 18-year-old Felipe Negron Jr., both of Sioux City, in January of 2018 when he became upset because Sullivan did not want to start dating him again
, police said at the time.
He began stabbing her. When Negron tried to intervene, Walker stabbed him multiple times too
, according to court records.
A friend of Walker testified at trial that Walker said he had wanted to talk to Sullivan about their breakup and that he needed closure, the Associated Press previously reported. Sullivan's stepmother, Stevie Sullivan, testified that Walker and Sullivan broke up because he didn't want her to finish school.
"I wanna make her feel the same pain I've felt," Walker wrote in a Facebook message sent before the killings, according to court documents.
Court records show
Sullivan was stabbed 43 times and Negron 17
.
Negron's mother told police her son called her that night to tell her he loved her. But he sounded different, like he'd been shot, she said.
Sullivan and Negron both died as a result of their injuries
. Walker pleaded not guilty to the charges in February of 2018.
Iowa Statewide
Offender Name:
WALKER, TRAN LEE
Custody Status:
In Custody
Age:
19
Location:
Race:
Hispanic
Contact Facility:
https://siouxcityjournal.com/news/lo...3af677a38.html
Paiten L. Sullivan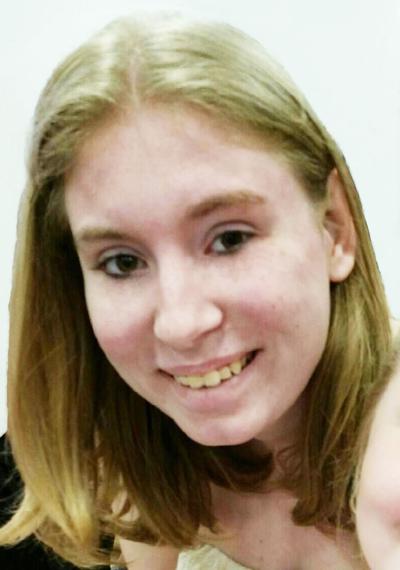 https://konniemoments.com/2018/01/31...ouble-killing/
Walker stabbed
Felipe Negron Jr [photo]
, to death as well when he tried to intervene, during the frenzied attack