https://www.theadvocate.com/baton_ro...188b7a2dc.html

3 arrests in 'hideous, evil' robbery, shooting of Zachary woman who was found tied up in her home
Updated Mar 29, 2019 at 10:44 am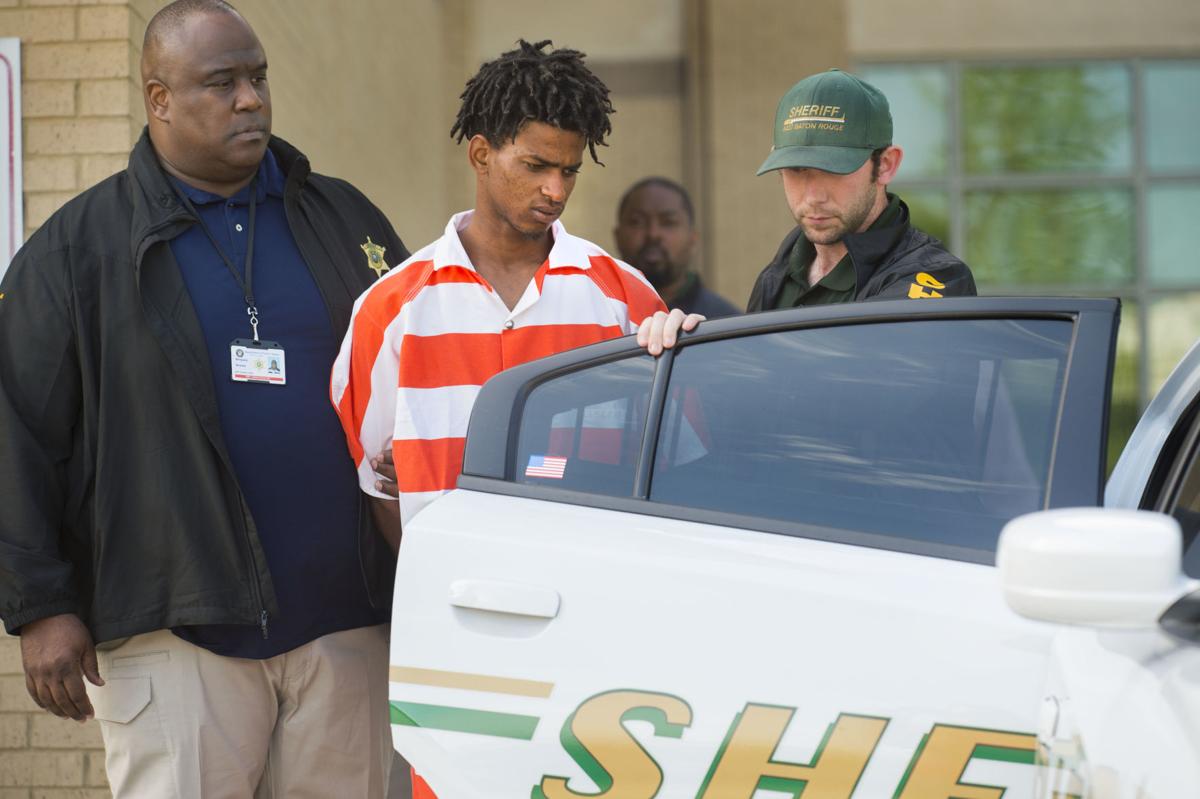 Authorities arrested three Ethel men in the brutal killing of a 73-year-old Zachary woman, who was found fatally shot and tied up last week
, East Baton Rouge Sheriff Sid Gautreaux said Friday.
The three arrested are brothers
Courtland Curtis, 25 and Adrian Curtis, 24, as well as Donevan Brown, 22
. They've been booked on counts of first-degree murder and aggravated burglary in
the killing of 73-year-old Frances Jane Schultz on March 21.
Gautreaux said that Adrian Curtis had previously worked for Schultz' husband, helping him bail hay. However, the evening of the shooting, he came back with his brother and a friend to rob the couple. Gautreaux said this was "not a random home invasion."
Schultz' husband was not home at the time the three men came to the home
, which Gautreaux called fortunate. He said
otherwise, he expects they would be investigating a double homicide.
Schultz was pronounced dead on the scene after emergency crews arrived around 8:20 p.m. on March 21 in the 24000 block of Brian Road, at her home where she'd lived for decades with her husband. Preliminary autopsy results released last week revealed she had died from multiple gunshot wounds. Though officials previously believed she had been beat, as well as shot, Gautreaux said Friday they do not believe the men beat her.
However, he said they believe that
Courland Curtis was the shooter in the encounter, and actually used guns the trio stole from the couple to kill Schultz.
Gautreaux said there were signs of forced entry into the house as well as evidence that people had gone through drawers. Adrian Curtis' name was also written on a notepad in the breezeway of the house, where the couple often wrote down important information, which investigators believe Schultz wrote that night when he first approached her, possibly thinking he had showed up to complete some work for the couple. Investigators were also able to match DNA from Schultz' fingernails with Adrian Curtis.
"We hope this can bring some closure to the family," Gautreaux said.
Art Schultz, Frances Schultz' husband, said he came home from a funeral that day and found his wife tied up in the living room and suffering from head injuries.
http://www.wafb.com/2019/03/22/husba...an-evil-world/