https://www.kmov.com/news/police-sea...4d2419c8f.html
Police searching for car wanted in connection with South City homicide
Posted on Mar 21, 2019
SOUTH ST. LOUIS (KMOV.com) – Police are looking for
two suspects and a car they say are connected to a robbery and fatal shooting that occurred in South City.
Police said
James Sapone
, of the 2700 block of Cherokee,
was found with the fatal gunshot wound i
n the 3400 block of Iowa shortly after 9 p.m.
Authorities believe
Sapone was shot during a robbery.
Police said
one suspects is a black man in his mid-30s, 5'9"- 5'10", with a medium build and complexion and shoulder length braids or dreadlock-style hair.
Police say he was wearing a blue jacket with red details or piping.
The other suspect is believed to be a black woman in her late 20s or early 30s, 5'5"- 5'5", with a medium build and complexion.
Police believe she was wearing a backwards baseball cap and with blue jacket with red piping.
https://www.stltoday.com/news/local/...488288930.html

Fiancée describes photographer killed in Cherokee Street robbery. Police say violent crime unusual for the area.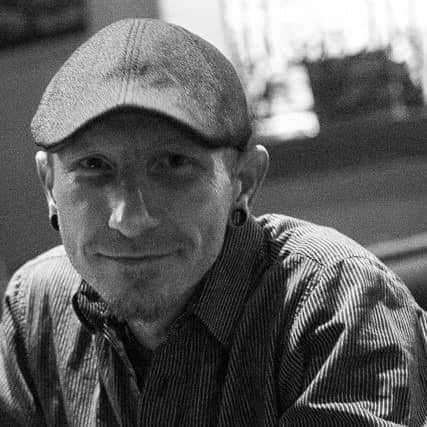 ST. LOUIS •
A local photographer had plans to get married before he was shot and killed on Cherokee Street this week in what police described as a random robbery.

James Sapone, 48, who went by Anthony, was about to go out to dinner with his fiancée, Amy Sprandel
, about 9 p.m. Monday in the 2700 block of Cherokee Street when they were approached by a man, Sprandel said Wednesday afternoon.
"Anthony had opened the car door for me like he always did," said Sprandel. "And this man walks up and they started having words. Anthony stood up for himself. That's who he was — he didn't back down."
The man was attempting to rob Sapone, when a woman approached Sprandel and fought with her, trying to take her purse
, Sprandel said.
"She was actually smiling at me," Sprandel said.
Soon Sprandel heard a loud bang, and the attackers ran off. Sapone had been shot and was lying on the ground. She called 911 and tried to give him CPR, but he stopped breathing before EMS arrived, Sprandel said.