http://www.kenoshanews.com/news/crim...d70ff9330.html
Temporary bond set at $100K for homicide suspect
Updated Dec 10, 2018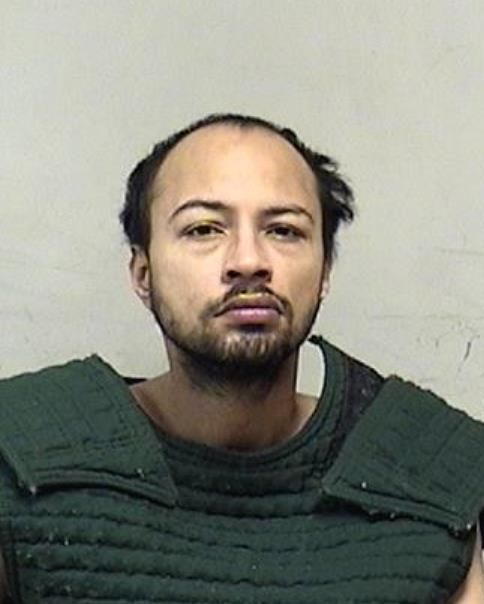 The suspect in the stabbing death of Kenosha resident Jason Killips is being held on a temporary bond of $100,000.
Kenosha County District Attorney Michael Graveley told a court commissioner Monday that his office is
awaiting test results from the state crime laboratory before moving forward with homicide charges against Daniel Vanderpool, 39, of Kenosha.
For now, Vanderpool is charged with operating a motor vehicle without the owner's consent for the theft of Killips' car.
Killips, 36, was found dead of stab wounds in his home
at Wood Creek Apartments, 3113 15th St., on Nov. 30. According to the criminal complaint for the auto theft, Killips' father asked police to do a welfare check because he had not been able to reach his son for eight days.
The door to Killips' apartment was deadbolted and his car was missing.
Killips' parents said the last time they had seen their son was Thanksgiving Day, when he had brought a friend he introduced as "Cory" for the holiday.

Police learned that
Vanderpool used the name Cory on social media. Killips' parents confirmed through a photo from a social media account that Vanderpool was the person who came to their home with Killips for Thanksgiving.
Graveley told Court Commissioner Larry Keating that Vanderpool and Killips were seen together at a store at 9 p.m. on Thanksgiving.
"That is the last time that the victim is ever seen alive to our knowledge," Graveley said.
At 4 a.m. the following day, Graveley said,
Vanderpool pawned Killips' phone and is seen in security video driving Killips' Honda.
Standoff with police
Vanderpool was arrested after a standoff with police in Milwaukee last week.
Graveley said
Vanderpool stabbed himself in the abdomen "a half-dozen times" during that standoff.
Graveley said,
when he was arrested, Vanderpool had Killips' credit card.
"In addition, when he was taken into custody, there were a number of objects that appear to law enforcement to have had human blood on them," Graveley said.
He said those objects are being tested to see if the blood stains match with Killips.
Vanderpool did not appear in court Monday, and an attorney for the public defender's office said he has refused to meet with them.
Temporary bond was set until Vanderpool returns to court later this week.
WI-VINE County Jails/VPO Vine Protective Order
Offender Name:
VANDERPOOL, DANIEL CORY
Custody Status:
In Custody
Age:
39
Location:
Kenosha County Jail
Race:
African American
Contact Facility: