http://www.trussvilletribune.com/201...icers-injured/
Domestic dispute shooting at Talladega Walmart leaves 2 dead, 2 officers injured
Posted date: November 21, 2018
From The Trussville Tribune staff reports
TALLADEGA, Ala. – The Talladega Police Department are investigating
a domestic disturbance that occurred Wednesday morning, Nov. 21, leaving two dead and two officers injured at a Talladega Walmart.
According to WVTM, officers were responding to reports of an abduction, but once they arrived at the scene,
a driver inside a car opened fire hitting one of the officers. Police returned fire.

The driver and passenger inside of the car were pronounced dead.

Authorities say a second officer was injured in the incident, but not by gunfire.
The police officer who was shot was airlifted to UAB Hospital with no life threatening injuries.
https://www.waff.com/2018/11/21/offi...adega-walmart/
Officer shot, suspect and another person dead at east AL Walmart
Updated November 22 at 1:06 PM
TALLADEGA, AL (WBRC) -
Authorities have identified two people who died during an altercation outside the Talladega Walmart on Wednesday.

Police say they were responding to a call about a possible kidnapping when the driver of a silver Kia started firing at officers. Those officers returned fire and killed the suspect. While investigating, cops found a woman dead inside the car.
The woman found in the car has been identified by the Talladega County Coroner as 24-year-old Brianna Nicole Post of Anniston.

The suspect taken down by officers is identified as 48-year-old Eugene Benjamin Weathers of Anniston.
https://www.annistonstar.com/news/cr...8837ec6a0.html
Anniston woman named as 2nd victim in Talladega Wal-Mart shooting
Anniston woman named as 2nd victim in Talladega Wal-Mart shooting
TALLADEGA — A woman shot to death Wednesday in a Talladega Wal-Mart parking lot was an Anniston resident, authorities said Thursday.
Talladega County Coroner Shaddix Murphy said the victim was
Brianna Nicole Post, 24
. Murphy said Post died of a gunshot wound.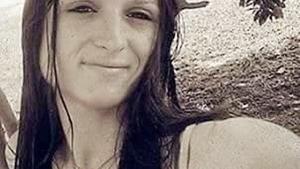 https://bustednewspaper.com/al-etowa...-05-24-151124/
WEATHERS, EUGENE BENJAMIN mugshot 2018-05-24 15:11:24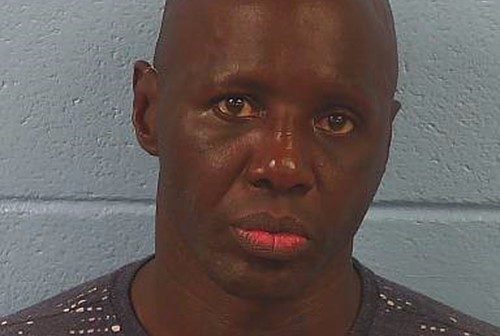 Arrest details
0
name WEATHERS, EUGENE BENJAMIN
age 48
race B
sex M
booked 2018-05-24
Charges
charge description jurisdiction type bond
DISORDERLY CONDUCT 500.00