https://www.11alive.com/article/news...b-f6caa48532d7
3 men wanted for murder after woman's body found in burning car
Firefighters discovered the body after putting out the fire.
Updated: 3:20 PM EST November 20, 2018
Three people are now wanted for murder after a woman's body was found in a burning car last month in Lawrenceville.

20-year-old Antoine Sims, 20-year-old Michael Smith, and 18-year-old Deshaun Flournoy are wanted for in the woman's death
, Johns Creek Police said.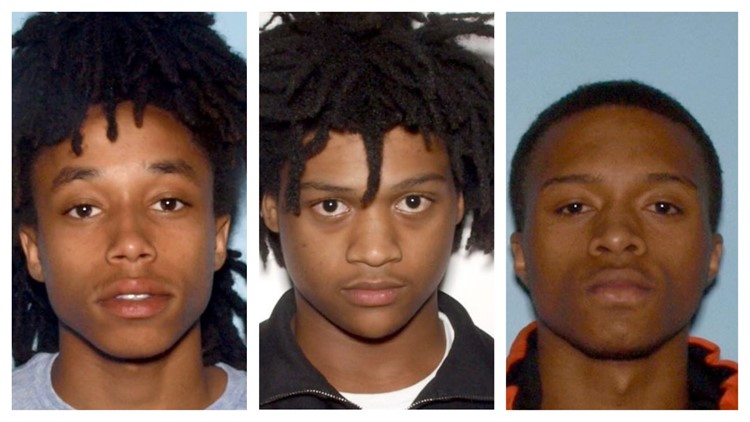 Smith and Flournoy are wanted on murder charges. Sims is accused of setting the car fire,
and his arrest warrants have been updated to arson, concealing a death, criminal trespass and possession of tools for commission of a crime, according to arson investigators with the Gwinnett Fire Department.
Adelisa Muratovic's body was found inside a burning car
around 3:30 a.m. at the Springlake Cove subdivision clubhouse and playground on Oct. 30.
RELATED: Police: Body found in burning car at Lawrenceville clubhouse, fire ruled as arson
Police believe Smith and Flournoy killed Muratovic at an apartment in Johns Creek on Oct. 29 and transported her body to Lawrenceville. Investigators said Sims is accused of setting the car on fire with her body inside of it.

A man claiming to be the original driver of the car came forward and spoke with Lawrenceville Police detectives, explaining at least part of what led up to the disturbing find.

The driver said that he and the passenger had driven to an apartment complex in Johns Creek in an attempt to purchase drugs
, according to police. But when
the exchange turned violent, he ran into the woods to escape
, police said.
He left the passenger in the car at the scene and said one of the alleged dealers jumped in. Roughly six hours later, that same car was found on fire behind a neighborhood complex.
https://www.gofundme.com/support-for-adelisa-muratovic
Support for Adelisa M.'s Family