https://www.wfaa.com/article/news/lo.../287-614961998
UNT student on alleged gang rape: 'I was just some piece of meat'
Updated: 8:07 AM CST November 16, 2018
WFAA has uncovered
troubling findings about a University of North Texas investigation begun last year into sexual assault and prostitution allegations involving members of the basketball team
.
The UNT investigation began after
a then-18-year-old freshman student alleged she was gang raped by three UNT basketball team members – and hours later asked by one of them to join an escort service.
An out-of-state coach also was swept up in the investigation when he allegedly paid to have sex with a second UNT student.
UNT officials called the criminal incidents "isolated" and even paid $95,000 to a national law firm that produced a four-page report, which gave a clean bill of health to the basketball program.
Read that report here.
A WFAA review, however, found UNT failed to speak to suspects for weeks, and key evidence was not secured. And even a link to a member of the coaching staff was not disclosed publicly.
Though the alleged sexual assault and prostitution occurred off-campus, UNT handled the investigation rather than partnering or deferring to City of Denton police. Crime victim advocates and others told WFAA that such a lack of partnership may raise concerns.
Despite claims of their attempt to be "transparent," UNT officials failed to turn over the majority of WFAA open records requests. UNT failed to turn over internal emails between numerous UNT officials, text messages, and many police reports, saying aspects of the case remain pending in court.
Now, more than a year after the UNT investigation began, the student who alleged she was sexually assaulted told WFAA she felt compelled to speak out.
"I don't feel like they (UNT) did their entire job," the former student said. "They were more concerned about keeping their school looking shiny and clean."
"I don't want them (UNT) to think this is okay," she added. "I want to tell my story. I don't want other girls to go through this."
Ultimately, three members of the UNT basketball team were arrested. Derail Green, a basketball player, and Brian Johnson, the team manager, were arrested on charges of promoting prostitution. Rickey Brice Jr., another player, was arrested for drug possession.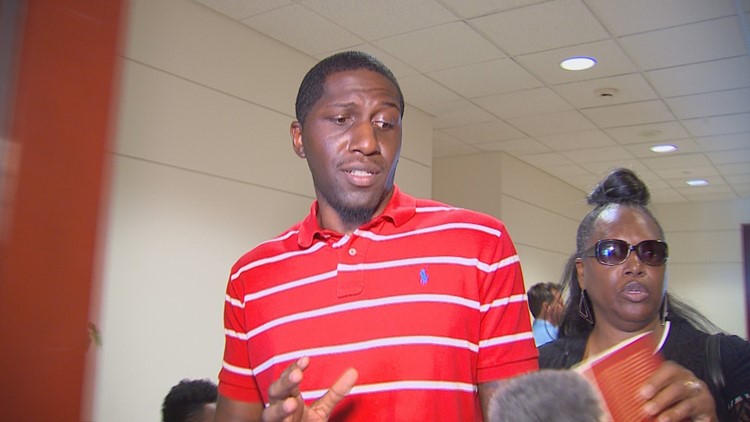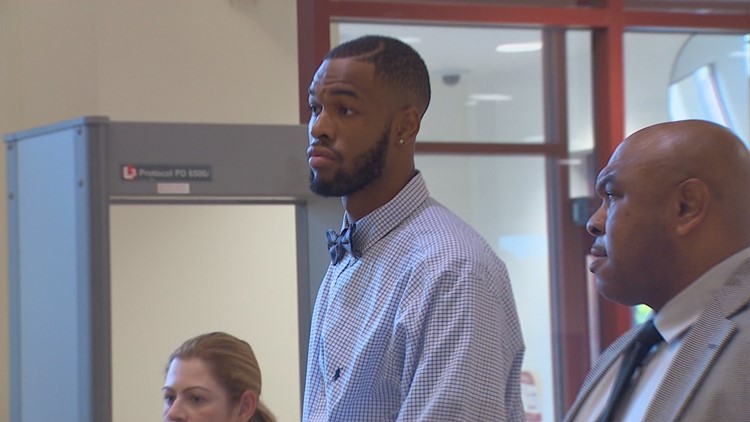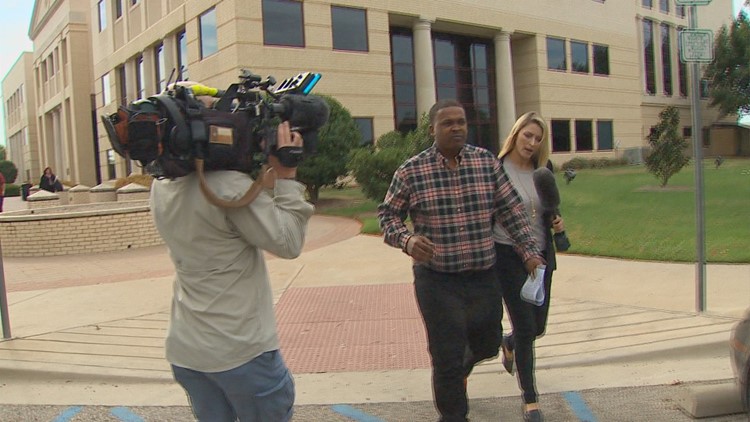 The freshman student who did talk to WFAA said the alleged assault involving the basketball players and team manager occurred when she went to an off-campus apartment.
"They take turns just having sex with me," recalled the student. "…I was just some piece of meat that they were literally passing around. I stayed in the shower for like an hour-and-a-half just trying to wash them off of me."
"When I got back to my dorm, immediately I went to my RA who was basically my best friend at the time," the student said.