https://www.wowt.com/content/news/Ch...498295351.html
Charges pending against Omaha man in deadly hit-and-run
Posted: Tue 6:54 AM, Oct 23, 2018

Charges are pending against Rickie Anthony, 54, of Omaha, in the aftermath of a traffic accident that took the lives of a woman and a teenager on Highway 75 just west of Nebraska City
Sunday.
The victims are identified as Rachel Curry, who died at the scene, and Chloe Curry, 15, who died in the hospi
tal.
Investigators say
a pickup truck, driven by Michael Curry, collided with an SUV driven by Anthony. Michael Curry survived the crash.

News Channel Nebraska reports that
Michael and Rachel were husband and wife. Chloe was Michaelís daughter and Rachelís stepdaughter.
According to the NCN report, the preliminary investigation indicates that
Anthonyís northbound SUV crossed the centerline of Highway 75 into the southbound traffic lanes. Michael Curry took evasive action in the southbound pickup, crossing the centerline where the two vehicles collided.
Witnesses said
Anthony left the crash scene on foot and was later located in Falls City.
He was taken into custody and charges are pending.
https://journalstar.com/news/local/9...d79a64ca0.html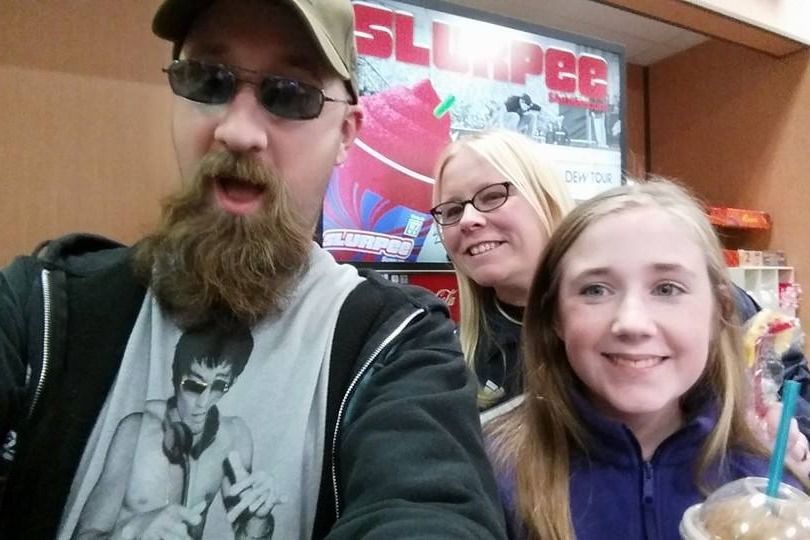 Michael (from left), Rachel and Chloe Curry.
Rachel and Chloe were killed in a hit-and-run accident in Otoe County
on Sunday.