http://www.wbng.com/story/37704456/p...nt-murder-case
Police identify person of interest in BU student murder case
Updated: Mar 12, 2018 9:39 AM PDT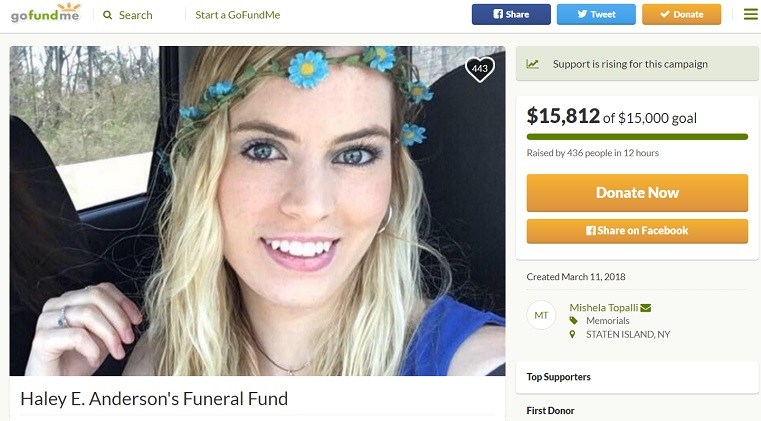 BINGHAMTON, N.Y. (WBNG) --
Binghamton Police have released the name of the person of interest sought in the investigation into a Binghamton University student's death.
Binghamton Police are looking to speak with
Orlando Tercero, 22, of Nicaragua regarding the death of 22-year-old Haley Anderson
, a nursing student at Binghamton University.
Tercero and Anderson were previously involved in a romantic relationship
, according to Binghamton Police. Police say
Tercero left the United States prior to Anderson's body being found on Friday and is now in Nicaragua.

Police did not provide a picture of Tercero.
Police said around 12:53 p.m. the police patrol division arrived to 23 Oak St. for a check of a welfare complaint. After investigation, police discovered Anderson's body. It was determined that she is a registered student at Binghamton University.
Authorities said a suspicious death investigation was held at the residence.