http://abc7.com/entertainment/anton-...etery/2512244/
Anton Yelchin statue unveiled at Hollywood Forever Cemetery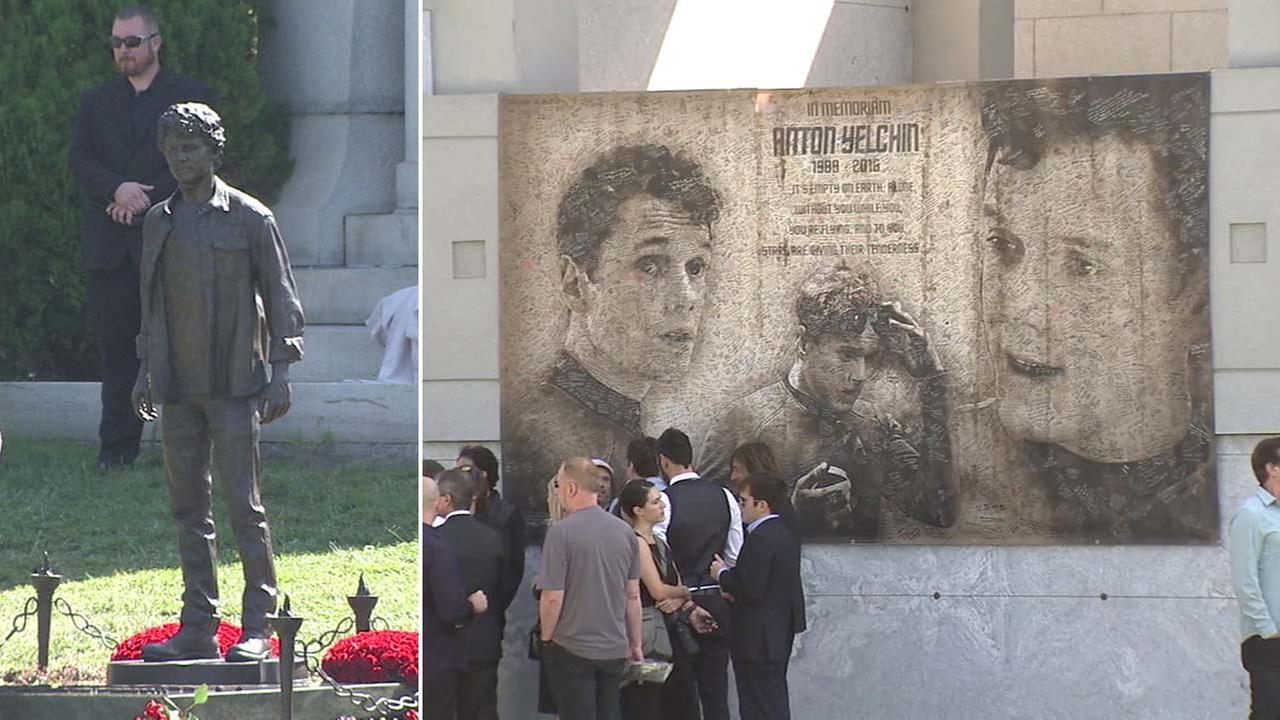 10/10/17
HOLLYWOOD, LOS ANGELES (KABC) --
A statue of Anton Yelchin was unveiled at the Hollywood Forever Cemetery in a service honoring the late actor's life.
In a special tribute to Yelchin, friends, family and colleagues attended the unveiling of the memorial statue this weekend.
The statue was placed in the "Garden of Legends" section of the historic cemetery. A mural of Yelchin created by fans at a "Star Trek" convention was also on display at the service.
MORE: Jeep that rolled, killed Anton Yelchin was under recall