http://www.stltoday.com/news/local/c...034846a1e.html
Man killed in shooting on MetroLink train had robbed man on train in 2015, authorities say
4/6/17
NORMANDY •
A man shot to death on a MetroLink train late Wednesday night at a station on the University of Missouri-St. Louis campus had pleaded guilty last year to a violent robbery on a MetroLink train
, authorities say.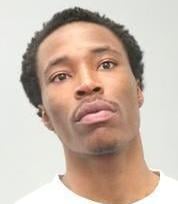 In Wednesday's attack, police say
a man shot Jesse Boone, 22, of St. Louis in the chest as they rode in the back of the train at about 11:15 p.m. The shooting followed a fight between Boone and the gunman as their MetroLink train approached the UMSL South station,
near Natural Bridge Road. Authorities did not provide a motive.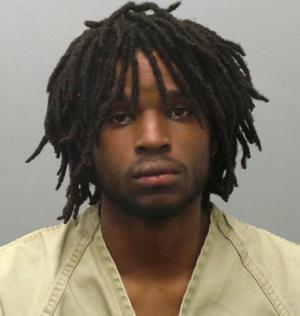 Police say they caught Djion Oates, 18, fleeing from the train station with a gun.
He was charged Thursday with second-degree murder, armed criminal action and unlawful possession of a firearm. He was held with bail set at $500,000, cash-only.
The shooting came less than six months after the victim had pleaded guilty to a December 2015 robbery on a MetroLink train in St. Louis. Boone was given a suspended seven-year sentence and put on probation in October,
according to court records.

In the 2015 robbery, Boone was part of a group of men who attacked a passenger, leaving him bloodied while other passengers watched but did not intervene. Police said Boone had grabbed the victim from behind while another man hit the victim and others went through his pockets.
http://www.stltoday.com/news/local/c...58cf5812d.html
Man says passengers stood by as he was beaten on MetroLink train
Dec 14, 2015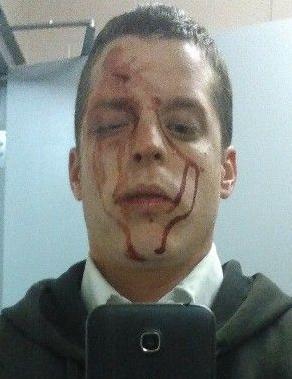 ST. LOUIS COUNTY •
Mark Paffrath says that being robbed and beaten aboard a MetroLink train was not nearly as shocking as having it happen in front what he estimated as at least 100 people who did nothing about it.
"People were complaining about missing their bus because the train had to stop longer than expected," he said in an interview by phone Monday. "Only one gentleman gave me his shirt to wipe the blood off my face after it happened."
Paffrath, 29, said he was approached Friday night at the Hanley station by a man who wanted him to buy some marijuana. The man sat in front of him, and at the St. Charles Rock Road station, four men wearing ski masks boarded, and the man sitting in front of Paffrath said, "Get 'em."

"A guy behind me chokes me, another guy hits me and two other people were going through my pockets," he said. "I was yelling and screaming."