http://abc7news.com/news/sj-police-s...ility/1653318/
San Jose police search for suspect who targeted man with disability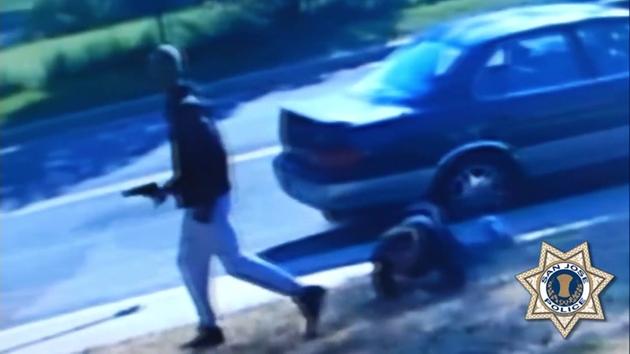 Monday, December 12, 2016 11:34PM
SAN JOSE, Calif. (KGO) --
San Jose police are hoping newly released surveillance video will lead to the arrest of a man they say is armed and dangerous.

They believe
the suspect attacked and robbed a disabled man who was walking on the sidewalk
in a residential neighborhood.
Video shows a man on a bike slamming into a disabled pedestrian knocking him to the ground. It gets worse after that.
The man on the bike circles back. He helps the victim get up. But when the victim, who has limited speech, takes out his cellphone to text a message to the man, the man steals his phone. In the process, a handgun falls from his clothes. He picks it up and at one point, aims it at the victim.
"We do know that he is armed and dangerous," said Sgt. Enrique Garcia of the San Jose police.
Video shows the
victim making a daring attempt to recover his phone, but the suspect kicks him and gets away.
San Jose police say its an outrageous crime. "For someone to take advantage of a physically handicapped individual," said Garcia. "And it's very evident that the victim is handicapped--you always wonder, what's the guy willing to do to someone else."
The robbery happened on Sept. 5, just after 5 p.m. on Tuers Road. Police are releasing the video and a sketch of the suspect Monday to try and generate new leads.
http://www.sjpd.org/inews/viewPressR...medium=twitter