https://www.dailymail.co.uk/news/art...ew-arrest.html

Texas man, 42, who was convicted in a fatal 2010 stabbing is exonerated after DNA analysis leads to a new arrest

Lydell Grant, 42, was freed on bond last month following new analysis of DNA
Grant served seven years of life sentence after he was convicted of murder
He was convicted of stabbing to death 28-year-old Aaron Scheerhoorn in 2010
But now investigators believe that 41-year-old Jermarico Carter is the killer
New DNA found under Scheerhoorn's fingernails pointed to Carter as a suspect
Authorities tracked down Carter in Georgia, where he was arrested Thursday
Harris County District Attorney Kim Ogg said Carter admitted to killing victim
Updated: 05:43 EST, 23 December 2019
Lydell Grant (pictured), 42, was freed on bond last month after a new analysis of DNA found on the victim's fingernails pointed to his innocence in the killing of 28-year-old Aaron Scheerhoorn
Authorities now believe 41-year-old Jermarico Carter (left) killed Aaron Scheerhoorn (right)
https://www.chron.com/news/houston-t...on-1706315.php

'Brutal' killing could be crime of passion
Police seek suspect in very public Montrose slaying
Man chased, stabbed victim in front of witnesses
Houston police spent Saturday searching for
a clean-cut man who chased down a 28-year-old in Montrose late Friday, stabbing him multiple times in front of several witnesses before calmly walkin
g away.
Authorities, who are still investigating the motive, said
the killing could possibly be a crime of passion. Police have determined that it wasn't a robbery or hate crime.
"It was brutal," said Houston homicide Sgt. W. Meeler.
The suspect pursued Aaron Scheerhoorn on foot in the 800 block of Hyde Park Boulevard late Friday.
Scheerhoorn had already been stabbed once when the pair arrived on the front steps of Club Blur
on the corner of Pacific and Crocker around 11:40 p.m.
The suspect proceeded to stab Scheerhoorn several more times, including wounds to the chest, abdomen, forearm, left side and hand
, authorities said.
https://www.mygayhouston.com/listings/blur-bar/22353/
Blur Bar
(713) 529-3447
710 Pacific St. | Houston, TX 77006
Montrose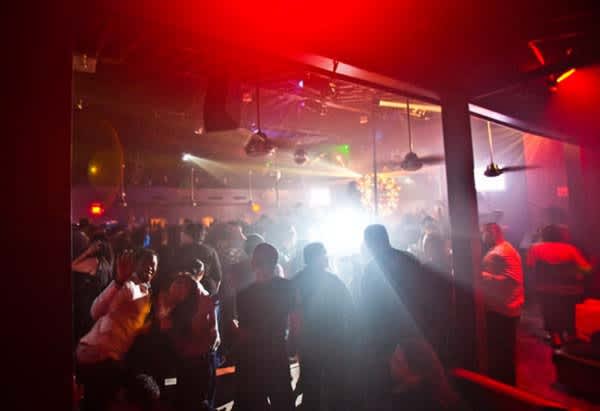 Shake it all-night-long at Montrose's
LGBT-friendly Blur Bar
. The two-story contemporary dance club—which is just around the corner from South Beach and JR's—is popular for its stellar mix of high-energy hip-hop, Top 40 and Latin music.