https://philadelphia.cbslocal.com/20...-old-man-dead/
Police Searching For 2 Men Wanted In North Philadelphia Double Shooting That Left 50-Year-Old Man Dead
By CBS3 Staff
September 22, 2020 at 8:32 am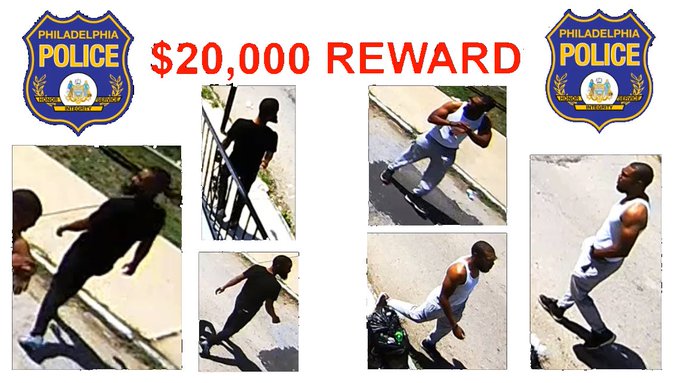 PHILADELPHIA (CBS) — Police are searching for two suspects wanted in a North Philadelphia double shooting that left one man dead. Surveillance video shows the suspects exiting an alleyway on the 1800 block of North Judson Street where they allegedly shot a 50-year-old man 21 times throughout his body, resulting in his death.
A 65-year-old woman was also caught in the crossfire and shot in the leg.
The suspects were seen leaving the area after the shooting.
Suspect No.1 is described as a
Black man
in his 20s, with a full beard. He was wearing a black T-shirt and black pants. The second suspect is described as a
Black man
in his 20s, with a muscular build. He was wearing a white tank top shirt and light grey sweatpants.
The City of Philadelphia is offering a reward of $20,000 for information leading to an arrest and conviction for every homicide.
Anyone with information should contact the Philadelphia Police Department at 215-686-TIPS.