https://www.riverfronttimes.com/news...form=hootsuite
St. Louis Men Killed Californian, Dumped Naked Body in North City, Police Say
Friday, August 3, 2018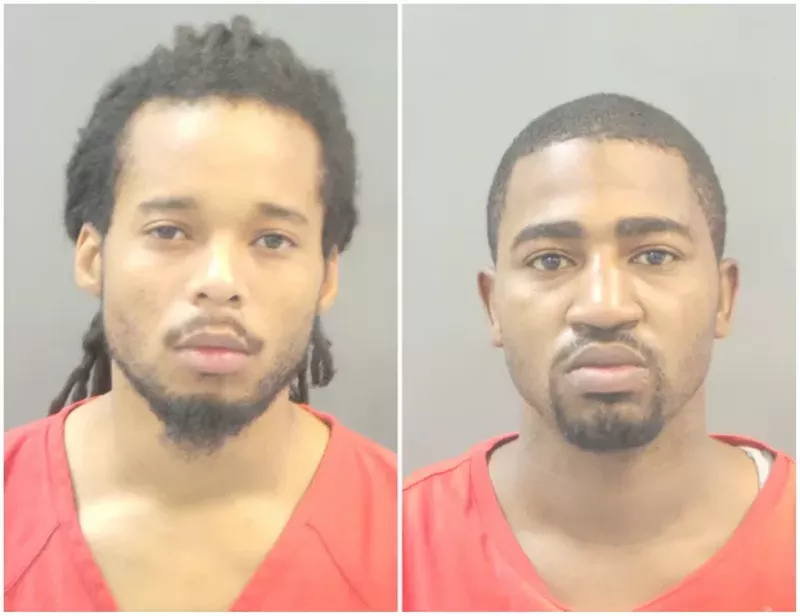 After a long night of gambling at Lumiere Place Casino, a California man was driven to north city, killed and dumped naked except for his underwear and socks
, police say.
Nathan Owen, 31, of Hayward, California was shot multiple times,
according to a probable cause statement. The shooting set off the city's ShotSpotter system, which alerts police to gunfire.
The system clocked the shooting at 5:23 a.m. on July 30, police say. Just 22 minutes earlier, at 5:01 a.m., the Lumiere's
security cameras filmed Owen walking out of the the casino with two men.
Owen had arrived in town a few days before and showed up at the casino shortly after midnight, eventually cashing out about $400 before he left with the men. He was filmed getting into a 2012 Chevrolet Malibu, driven by one of the men, police say.
Detectives later identified the driver as
Ralandus Lathon, 26, and his accomplice as Antonio Steed, 33
, both of the Bellefontaine Neighbors neighborhood in north city.
On Wednesday, police stopped Lathon driving the same Malibu with two passengers on Wednesday and recovered a gun from the car, according to the probable cause statement.
He and Steed were both taken into custody that day and interviewed by St. Louis police Detective Lafeal Lawshea. In her report, she says they both admitted they left the casino with Owen but denied killing him. Lathon claimed the Californian gave him $40 for a ride, and he dropped him off safely.
Steed also said they dropped him off, but the men gave conflicting accounts of the location of where they supposedly left Owen, Lawshea wrote.
Officers also seized clothing from Steed's home that they say they were able to identify from the casino surveillance video. When questioned about stain on his white shirt, Steed claimed it was just some spilled NyQuil, but a lab test confirmed it was human blood, police say.
http://gunmemorial.org/2018/07/30/nathan-owen
Nathan Owen, age 31
Lost to gun violence on July 30, 2018 in Saint Louis, Missouri.