http://fox59.com/2017/03/22/father-l...ch-of-suspect/
Father loses leg during home invasion, police release sketch of suspect
Posted 10:53 PM, March 22, 2017
INDIANAPOLIS, Ind. –
A father of three lost his leg during a violent home invasion. Police released a sketch of the suspect and are asking the public for help catching him.
Back in August, an intruder broke into Miles Vanjelgerhuis's home through a back door while his family was sleeping. Vanjelgerhuis told FOX59 that when he heard a noise, he grabbed his gun and then within minutes came face to face with the intruder.
"(We) fought back and forth in the kitchen, ended up, gun shot went off, (he) shot me in my left leg, just blew it to pieces,"
said Miles Vanjelgerhuis.
Weeks after the attack, doctors amputated Vanjelgerhuis's left leg.
The Army veteran has had to learn to lean on others for help.
The suspect is described as 30 years old, 6'3", 225 lbs, with dark complexion and "short poofy hair."
If you know anything that could help investigators track down the suspect, call IMPD.
https://www.gofundme.com/2khf2frc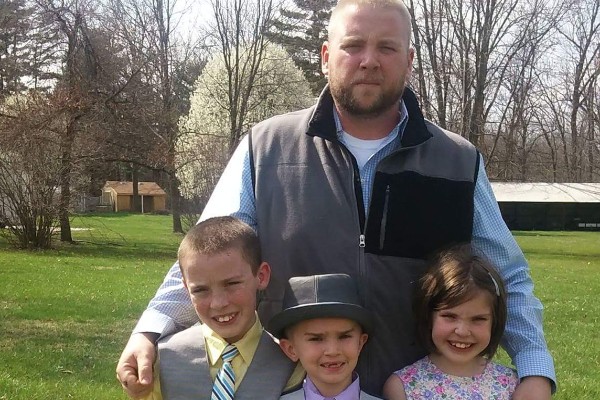 Support for VanJelgerhuis