https://www.wvlt.tv/content/news/KPD...509284411.html
KPD: Suspect in man's shooting death arrested
Updated: Fri 8:07 PM, May 03, 2019
KNOXVILLE, Tenn. (WVLT) -- The Knoxville Police Department said a suspect connected to a shooting that occurred last week has been taken into custody.
The shooting happened on Broadway at Depot.
KPD identified
the suspect as Gerald T. Henry
, and said he was taken into custody and charged with Second-Degree Murder
A police report says
Henry got into an argument with Jerry Holt, 40. During the confrontation, Henry allegedly pulled out a gun and shot Holt. Holt was taken to the hospital where he later died as a result of his injuries.
https://www.wbir.com/video/news/crim...7-d96e464e5e48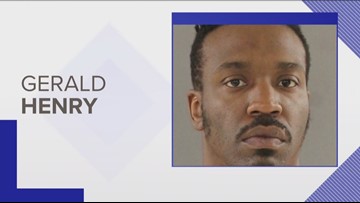 https://www.legacy.com/obituaries/kn...387&fhid=19267
Jerry Dean Holt Sr.
1978 - 2019