https://journalstar.com/news/local/9...c6ed3aabc.html

Judge tells man who raped unconscious woman in Haymarket bar his crime was horrifying
Nov 29, 2018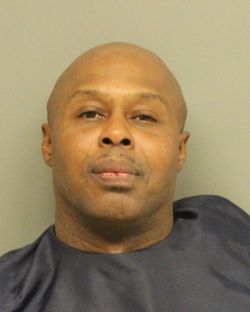 A Lincoln judge sent a 47-year-old man to prison Thursday for a caught-on-video rape of an intoxicated 25-year-old woman in a Haymarket bar last year, calling his crime "horrifying."
"That woman was like a rag doll. A rag doll," Lancaster County District Judge Lori Maret told
Moses Childs Jr. before sentencing him to as close to the 20-year max as she could
. "She was completely unconscious."
Maret, a former prosecutor, said Childs' case was unlike any other she's seen. Crimes of this nature usually are left to the victim's description, foggy at best, when the victim was incapacitated.
In this case, there was a video.
On Aug. 30, 2017, employees at JJ Hooligan's, 311 N. Eighth St., got there to find closing duties hadn't been completed and the office in disarray.
When they watched the surveillance video, they saw what they believed was a sexual assault and called police.
The woman told police she didn't remember anything that happened in the bar's office. Police say
she was unconscious for a "good portion" of the sexual assault, which lasted more than 30 minutes.
Childs told police the encounter was consensual.