Ex-Boyfriend Charged With Criminal Homicide In Pitt Studentís Murder
http://pittsburgh.cbslocal.com/2017/...rson-interest/
Quote:
PITTSBURGH (KDKA) Ė The man police are looking for in connection with the murder of a Pitt student over the weekend is now facing criminal homicide charges.

Matthew Darby is the ex-boyfriend of 20-year-old Alina Shekyhet, who was found bruised and badly beaten in her Oakland apartment early Sunday morning by her parents who called for help. Paramedics then pronounced her dead at the scene from blunt force trauma.

In addition to criminal homicide, Darby is also facing counts of burglary, flight to avoid apprehension, theft by unlawful taking and possessing instruments of crime.
Pic of the suspect and the deceased: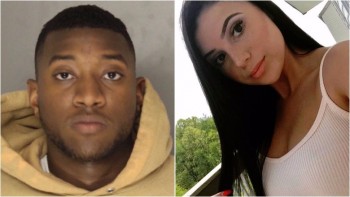 Quote:
Darby is also charged in a February rape case in Indiana County brought by another former girlfriend who claims the assault came after she broke up with him and he called her 33 times in one night. When she relented and allowed him to come over to apologize, she told investigators that Darby controlled her by pulling her hair and raped her.