https://madison.com/news/local/crime...993f59605.html
Portage inmate charged with assault, allegedly hurled human waste at prison guard
11/14/19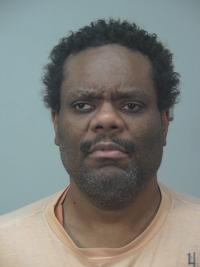 An inmate of Columbia Correctional Institution in Portage has been charged with felony assault after he allegedly tossed feces and urine at a prison officer.

Terrance M. Grissom, 49
, faces up to three years and six months in prison for assault by a prisoner and an additional four years in prison due to his 2004 conviction on five counts of battery or threat to a judge in Dane County.
The assault reportedly occurred Nov. 29, 2018, at the maximum-security prison, which has been locked down since Friday following a separate assault on a staff member.
According to the criminal complaint,
Grissom threw an opened milk carton full of feces and urine at the prison officer through the trap door of his cell, hitting the officer in the face, eye, neck, ear and shoulder areas.
The officer had been distributing nighttime medications when Grissom advised he was missing one of his medications. Grissom threw the waste while the officer looked at his medication card.