http://www.newslocker.com/en-us/regi...ng-pizza/view/
Son of Albany mayor beaten, robbed while delivering pizza
Robbery took place as Albany police force is down dozens of officers
Updated: Aug. 2, 2019 3:17 p.m.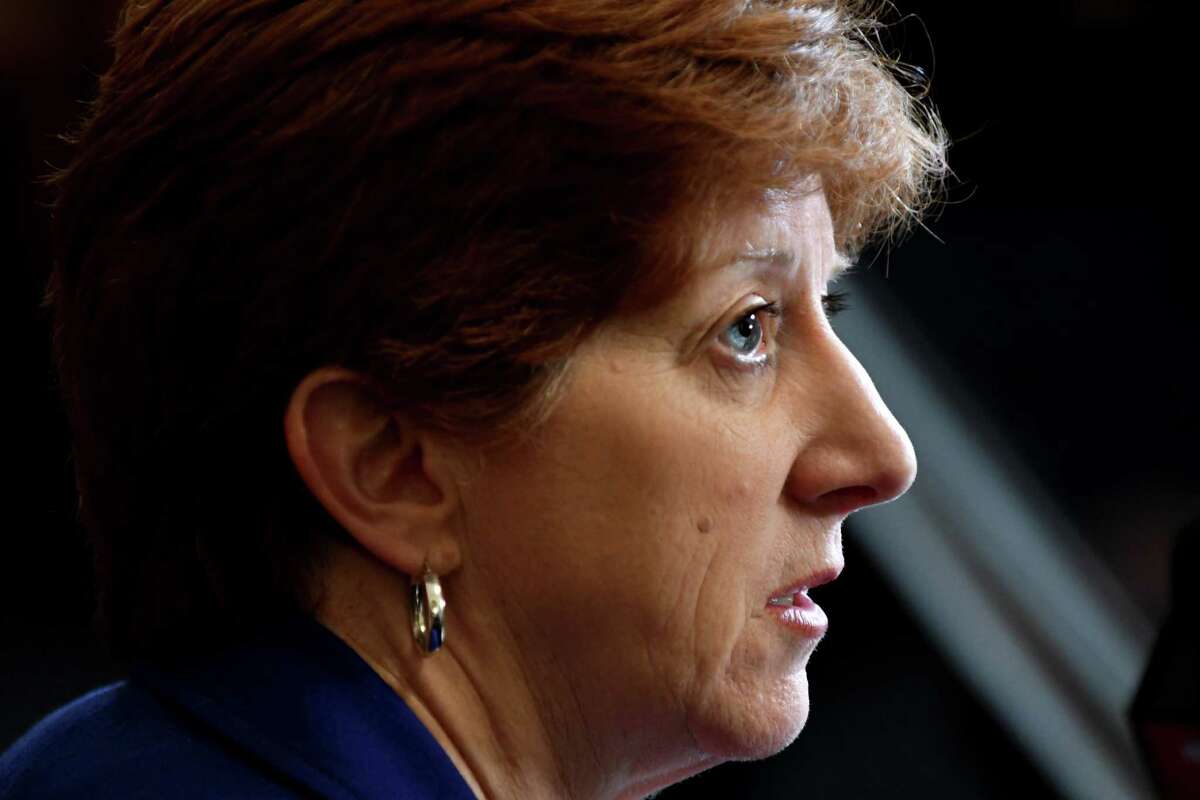 Mayor Kathy Sheehan holds a news conference to address questions about a weekend cyber attack on the city's computer system on Monday, April 1, 2019, at City Hall in Albany, N.Y.
ALBANY —
The 19-year-old son of Albany Mayor Kathy Sheehan was beaten and robbed by two men as he delivered pizzas
in a quiet residential neighborhood off New Scotland Avenue late Wednesday night.
A police spokesman declined to identify
the mayor's son, Jacob Sheehan
, contending the department "does not identify crime victims." But he confirmed the details of the robbery and said no arrests have been made.
Office Steven Smith said the incident took place about 11 p.m. on Glenwood Street while the mayor's son was delivering two pizzas to a residence near Fairview Avenue.
"Two black males in their 20s, both wearing dark-colored clothing, jumped out of bushes and began to punch and kick the pizza delivery driver,"
Smith said. "They stole two pizzas and his money. The driver had some injuries to his face as a result of being punched and refused medical attention."