https://www.wisn.com/article/three-d...aukee/25717615

Toddler, pregnant woman, man dead after SUV plunges into KK river during police chase
Vehicle that plunged into water was used in previous armed robberies, police say
Updated: 5:49 PM CST Jan 2, 2019
MILWAUKEE —
A toddler, her young mother, who was pregnant, and a man died when their vehicle drove into the frigid Kinnickinnic River on Monday during while being chased by police.

The body of 19-year-old Shannon Nehmer was recovered from the vehicle
late Monday, family members said.
The woman's child, 2-year-old Annamelia Hernandez, and her 29-year-old boyfriend Charles Barefield
(pictured) were found in the vehicle when it was pulled from the water on Tuesday afternoon.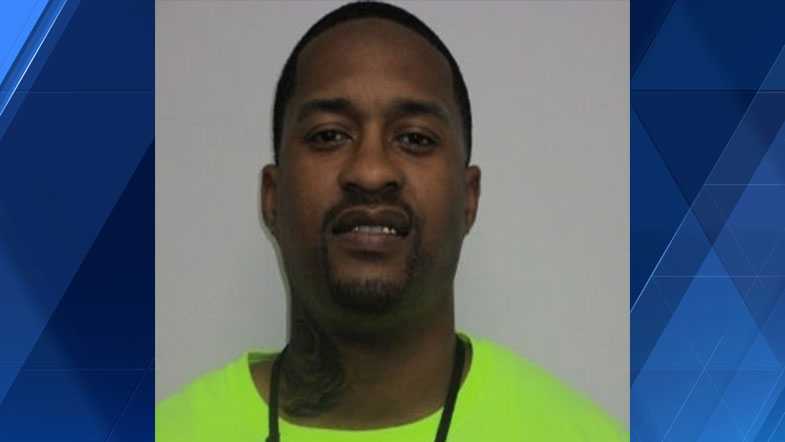 Authorities said t
he vehicle went into the water after 8:30 p.m. when an officer spotted a car connected to several armed robberies
and attempted to pull the driver over near West Arrow Street and South Compstock Avenue. The water was 36 degrees, police said.
The driver sped off and police pursued onto West Greenfield Avenue from South 1st Street. Police say surveillance video footage shows the driver speeding on Greenfield before losing control and careening into the KK River.
Milwaukee police confirmed Wednesday they believe
the man and woman were involved in robberies on New Year's Eve. They said there was a second man involved in the robberies, but he was not in the vehicle.

Police released some surveillance video of the chase before the crash.
Family members who spoke with WISN 12 NEWS said they were worried that Nehmer was living a dangerous lifestyle.
"I'm surprised to hear what happened, but I knew she was going down the wrong path," said Nehmer's brother-in-law, Ronald Graun. "We tried to straighten her out and helped her out as much as we could."
The Wisconsin State Patrol is investigating that crash.
This is Shannan Nehmer and her two year old daughter Annamelia. They were both killed after a police chase ended in a crash in the KK river. A 29 year old man was also killed. @mkemedexamine will be doing autopsies today. @MilwaukeePolice say they were after the pic.twitter.com/V8mMUfJEpF
— Hillary Mintz (@HILLARY_MINTZ) January 2, 2019
https://fox6now.com/2019/01/02/polic...pect-arrested/
Police release video showing vehicle that went into KK River during pursuit; 3rd suspect arrested
Updated at 05:28PM, January 2, 2019
MILWAUKEE -- Milwaukee police on Wednesday, Jan. 2 released surveillance video showing a pursuit that ended when a Black Chevy Trailblazer went into the KK River on New Year's Eve -- Monday, Dec. 31.
Three people were killed -- positively identified by police as Shannon Nehmer, 19, Charles Barefield, 29 and Annamelia Hernandez, 2.
Police said
this all started with separate armed robberies occurring within less than 30 minutes.

The first happened around 7 p.m. on Dec. 31 near 14th and Greenfield. According to police, the victim advised he was checking fluids under his vehicle when three suspects approached from a black Chevy Trailblazer and demanded money at gunpoint. Police said the victim was struck in the face by one of the suspects, and his phone was taken. The suspects, two males and a female, then got back into the SUV and fled.
Twenty-five minutes later, police were called out to 23rd and Lapham for a ShotSpotter call. Officers found two victims at the scene. Police learned two suspects approached the victims; one brandishing a semi-automatic pistol -- demanding valuables. One of the suspects pushed one of the victims to the ground, and began kicking them in the head multiple times. Police said a citizen intervened with a machete and started chasing the suspects on foot. One of the suspects turned and began firing at the citizen. Police said fortunately, nobody was struck by the gunfire.
Police learned these robberies were related and involved the same suspects and suspect vehicle. A description of that vehicle was broadcast to all officers.
The Milwaukee Fire Department's Dive Team responded, and
the body of 19-year-old Shannon Nehmer was recovered. Life-saving measures were unsuccessful, and Nehmer was pronounced dead at the scene.
Police said
Nehmer and Barefield were involved in the earlier robberies on New Years' Eve -- as was a third male suspect.
Police said that person was arrested, and they'll be presenting the case to the district attorney in the coming days. Police noted that a firearm was recovered from the Chevy Trailblazer, and it was determined to be the same firearm used in the robberies.
https://www.facebook.com/kishawn.shannan?epa=SEARCH_BOX
Shannan Nehmer
August 1, 2018 ·
Any Bitch Can Spend A Nigga Money 💰, Ride His Car 🚘, Lay Up In His Crib 🏠, Order Off The Menu And Spread Her Legs But Only A Real Woman Can Help A Nigga Achieve His Goals In Life, Supports Him While He's ****ed Up, Constantly Pushing Him To Be Successful Showers Her Nigga With Positive Energy, Compliments Her Nigga On The Regular And Never **** With His Mental While He's Down Instead She Gone Lift A Nigga 💯 Most Of These Hoes Not Looking For Love They Looking For Help 🤦🏽*