https://abcnews.go.com/US/texas-troo...ry?id=76766529
Texas trooper Chad Walker dies 5 days after being shot in ambush
Walker had been placed on life support for his organs to be donated.
March 31, 2021, 5:37 PM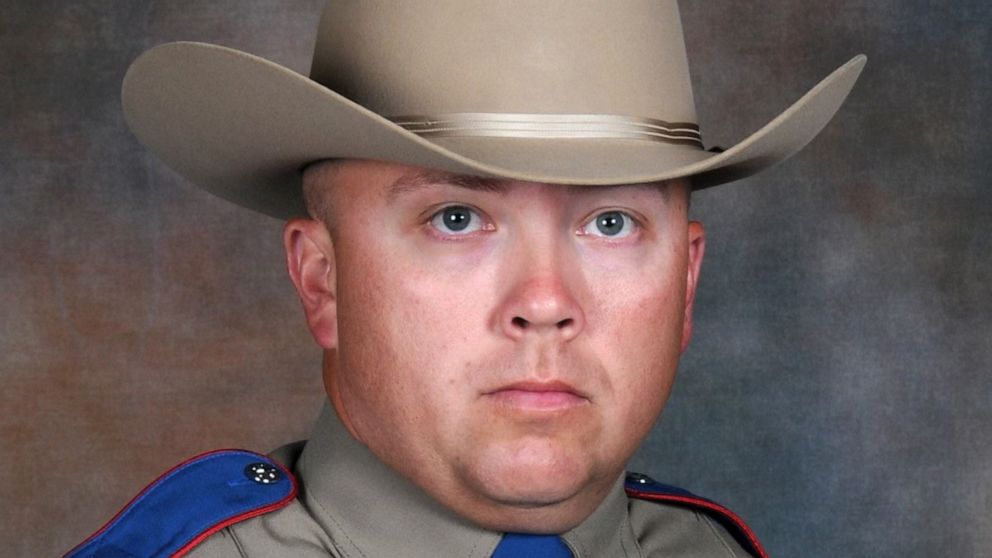 A Texas state trooper and married father of children has died five days after being shot in an ambush last week.

Texas Highway Patrol Trooper Chad Walker was ambushed on Friday evening while responding to what he apparently thought was a disabled vehicle parked on the side of a rural road just outside of Mexia
, a small town about 40 miles northeast of Waco.
Walker, who was alone, pulled up behind the vehicle and was shot in the head and abdomen before he could get out of his patrol car
, according to a statement from Todd Snyder, regional director of the Texas Department of Public Safety.
Snyder alleged
the suspected gunman, identified as 36-year-old Dearthur Pinson
of Palestine, Texas, saw the patrol car and "immediately emerged from the driver's seat of the disabled vehicle armed with a handgun and fired multiple rounds at Trooper Walker through the patrol unit's windshield." Pinson then allegedly walked back to his vehicle, retrieved a backpack and fled the scene on foot, Snyder said.
On Saturday night,
Pinson was found dead from an apparent self-inflicted gunshot wound in a house in Mexia, where he had barricaded himself during a standoff with authorities,
according to a statement from the Texas Department of Public Safety.
https://dfw.cbslocal.com/2021/03/27/...officials-say/
Suspect Kills Self After Allegedly Shooting Texas Trooper, Officials Say
March 27, 2021 at 10:02 pm