https://www.nola.com/news/crime_poli...5b74dfd65.html

Do you recognize this man? He's the suspect in an unsolved 2018 Treme slaying, NOPD says
Updated Mar 30, 2021 at 1:22 pm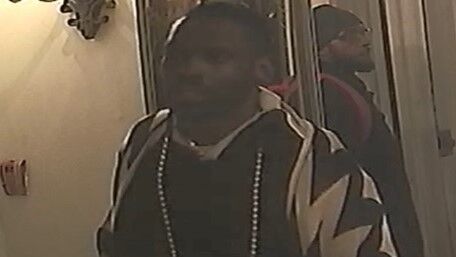 More than three years after Russell Teal was found dead on a street in the Treme neighborhood, New Orleans police detectives are still trying to identify the person who killed him.
Police released
photos of a suspect and a person of interest who had been seen walking with Teal, 44
, in the 1400 block of Governor Nicholls Street about 3 a.m.
on Feb. 5, 2018, when he was hit on the head and left unconscious.

Teal lay there, facedown, for several hours until officers were called to the scene about 11 a.m. By then, Teal had died of his injuries. An autopsy later determined he died of blunt force traum
a.
Through surveillance video, New Orleans investigators obtained photos of two men who had been with Teal. One of them, wearing a black and white sweater, is accused of striking Teal, according to authorities.
The other man in photos released by the Police Department is considered a person of interest who has knowledge about the case.
Authorities aren't sure how Teal knew the men.