http://www.tristateupdate.com/story/...out-of-florida
Two Arrested In Connection With A Missing Person's Case Out Of Florida
Posted: Mar 18, 2017 9:53 AM PST
Updated: Mar 18, 2017 9:53 AM PST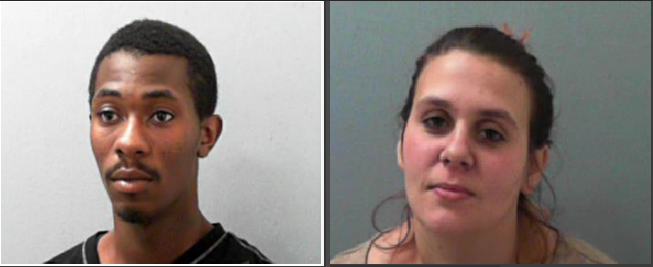 Police in Cabell County have arrested Roy C. Nichols (26) and Kayla R. Colyer (21), in connection to the missing person's case out of Florida.

Tricia Freeman, 47, from Palmetto, Florida was last seen this past Tuesday, but her car was found in Ashland, KY on Friday, March 17th.
http://www.wtsp.com/news/local/manat...nish/423527019
Daughter, man held in theft of missing Palmetto woman's car
1:34 PM. EDT March 18, 2017
Two people are under arrest in connection with the theft of Tricia Freeman's car -- a missing woman from Palmetto -- and one of the suspects is the woman's foster daughter.

Kayla Colyer, 21, and Roy Nichols Jr., 26, were arrested in connection to the theft of Freeman's car
as part of a joint investigation by Palmetto police and officers in Ashland, Ky., according to a release from the Palmetto police. They were arrested Saturday morning by Cabell County deputies in West Virginia.
Friends fear the worst but are holding out hope that a Manatee County woman missing since Monday will be found alive. Freeman, 47, has vanished.

"I'm afraid she's stuck in a dumpster somewhere,"
said friend Mark Cordevant.
Investigators' concerns are growing about Freeman's mysterious disappearance. Right now, the search spans from Palmetto to Ashland, Ky., nearly 1,000 miles away, where Freeman's car was found abandoned in a park.
http://wfla.com/2017/03/16/palmetto-...-county-woman/