http://www.postandcourier.com/news/r...8ada8d15d.html
Can't find anything on the victim
Roommate faces murder charge in death of Goose Creek man found in burn barrel
3/16/17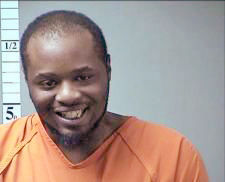 The roommate of a Goose Creek man whose burned body was found in a barrel in his backyard last month now faces a murder charge.

Goose Creek police said the murder warrant against
23-year-old Shannon Maurice Smith Jr.
represents a "significant milestone" in the homicide investigation that began Feb. 27.
Smith, who went by the alias Marquis Owens, is jailed in St. Peters, Mo.,
while authorities apply for his extradition.
Officers were alerted to trouble when 68-year-old Michael Mullikin's daughter reported him missing the night of Feb. 27. She noted that his car was gone from the home
at 469 Madeline Drive. Police discovered his remains in a barrel behind the residence, and
authorities used DNA to positively confirm Mullikin's identity.

The investigation into his death took officers to Missouri, where authorities found Smith traveling in Mullikin's car in St. Peters, a suburb outside of St. Louis, on Feb. 28. Smith was arrested and charged with grand larceny in connection with the theft of Mullikin's 2017 Honda Civic.