http://6abc.com/shoplifters-steal-$2500-in-items-from-montco-store/2356272/
Shoplifters steal $2,500 in items from Montgomery County store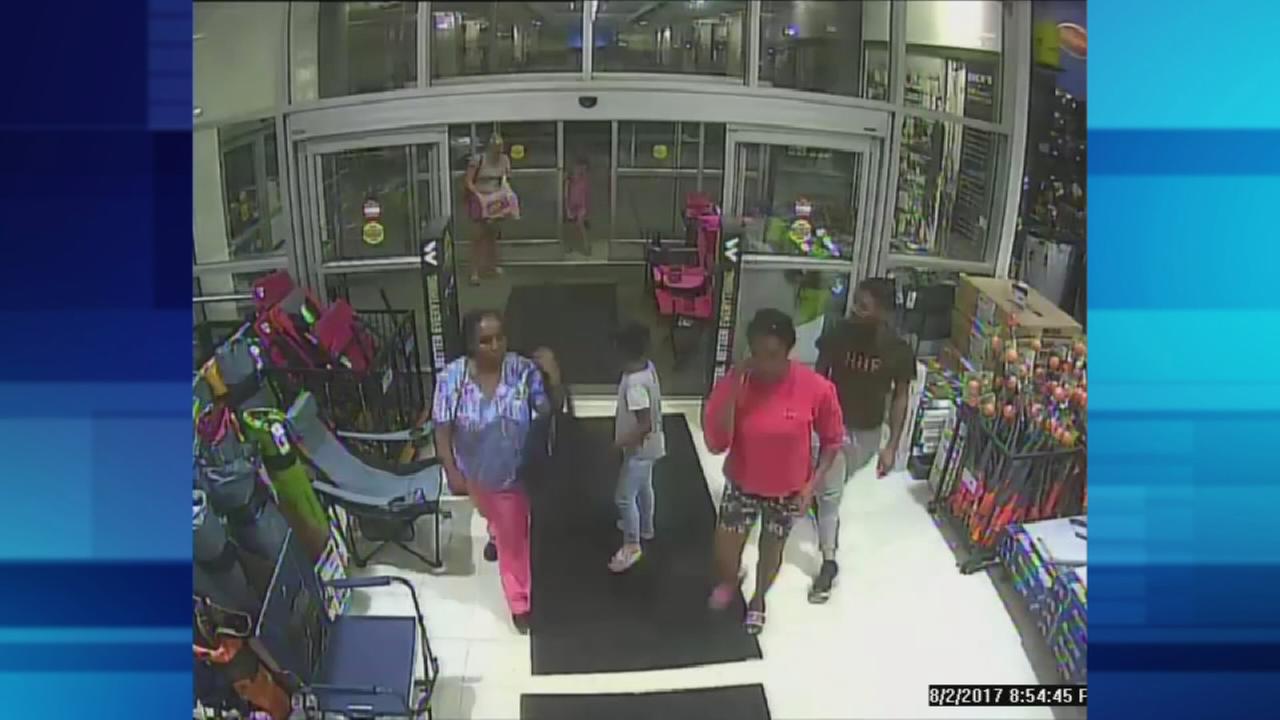 Tuesday, August 29, 2017 10:26PM
PLYMOUTH TWP., Pa. (WPVI) --
Police in Montgomery County are on the lookout for a group of shoplifters.
Plymouth Township police released
surveillance video showing a woman entering a Dicks Sporting Goods store with two juveniles on August 2.
Police say the three went to the men's Nike section and took approximately $2,500 worth of clothing.
The woman and the girls eventually left the store with an alleged male accomplice.