https://www.wusa9.com/article/news/l...4-ce637856574c
Sexual assault suspects arrested after May 16 incident
Both Andrew Collins and Kevin Caldwell are at the Fairfax County Adult Detention Center, where they're being held without bond.
Updated: 2:42 PM EDT July 29, 2019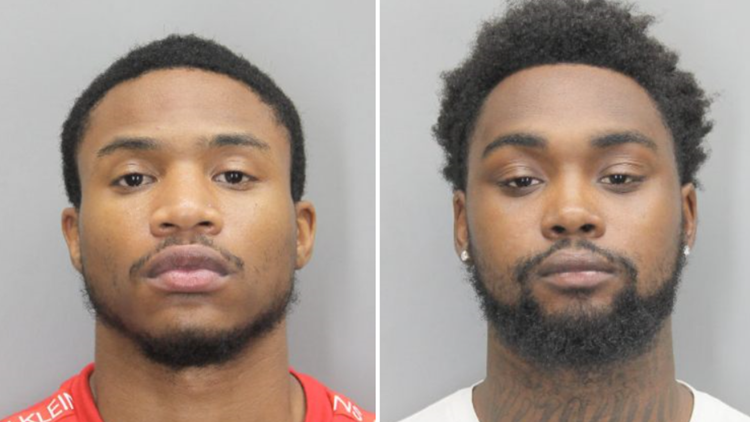 MOUNT VERNON, Va. —
Two men were arrested Monday afternoon in connection with the sexual assault of a young gir
l that occurred on May 16, police say.
Andrew Collins, 22, and Kevin Caldwell, 21
, do not have any community ties or a fixed address.
Collins was arrested last Saturday and is being charged with animate object penetration. Caldwell was arrested last Sunday and is being charged with forcible sodomy.

The May 16 incident took place at the Wingstop restaurant
located on Cooper Road in the Mount Vernon area.
Police initially responded to a home on Richmond Highway after the victim reported she was assaulted, officials say. But sex crimes detectives from the Mount Vernon Police Department believe
the girl encountered two men who sexually assaulted her inside the restaurant.