https://www.stripes.com/news/us/form...econd-1.437427
Former Fort Bliss soldier sentenced in attack on first wife, murder of second
Mariza Shaffa (left) was a soldier stationed at Fort Bliss when her then-husband, Geomel Shaffa, pushed her off a balcony during a domestic violence incident in Oct. 2013. Her injuries led her to become paralyzed. Pfc. Christina Bukovcik (right), also a Fort Bliss soldier, married Geomel Shaffa in Sept. 2014. Shaffa stabbed Bukovick to death for unknown reasons in Dec. 2014.
Published: November 3, 2016
A former U.S. Army soldier on Wednesday pleaded guilty to the fatally stabbing his wife, herself a private first class stationed at Fort Bliss, and for previously pushing his former wife off a balcony, leaving her paralyzed.
Geomel Shaffa pleaded guilty to one count each of murder and aggravated assault against a family member with a weapon.

He was sentenced to 50 years in prison on each count. The sentences will be served concurrently.
The plea hearing was held in the 409th District Court with Judge Sam Medrano Jr. presiding.
As part of the plea agreement, a charge of aggravated assault against a public servant and three other counts of assault against a public servant in two separate 2016 arrests were dismissed.

Shaffa allegedly stabbed his wife Pfc. Christina Bukovcik, who was 20 years-old at the time, with a knife several times at the High Vista Apartments, 5041 Alabama, on Dec. 4, 2014, according to court documents. The two had been recently married.
https://www.gofundme.com/Mariza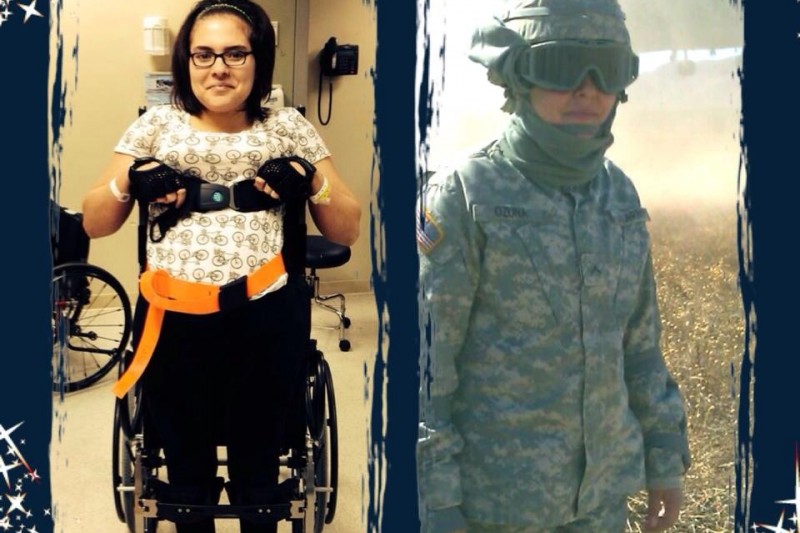 Quote:
My name Is Mariza Shaffa, I am a paralyzed Army veteran. I was hurt due to domestic violence, My ex-husband pushed me off a three story balcony. So now I am a single mother that is a paraplegic complete in a manual wheelchair. I have been injured now for a year and a half. I went to physical rehab for 3 months in Long Beach, CA. Where they taught me to be as independent as i needed to be able to go back home.
https://www.facebook.com/InLovingMem...stinaBukovcik/
In Loving Memory of Christina Bukovcik