https://www.wyff4.com/article/walmar...igger/28306942
Walmart murder suspect tells victim's father why he pulled trigger

Braylon Lamar Morris, 33, is charged with the murder of Jason Deck, 47
Updated: 8:05 PM EDT Jul 6, 2019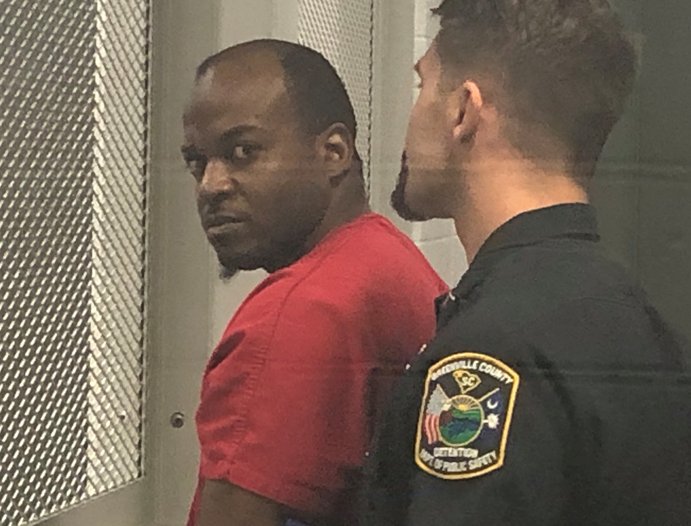 BEREA, S.C. —
The man accused of shooting a man inside an Upstate Walmart told the victim's father why he pulled the trigger.
Greenville County deputies arrested
Braylon Lamar Morris, 33, Friday following a fatal shooting inside a Walmart in Berea, South Carolina
on White Horse Road.
Morris is charged with murder and possession of a weapon during a violent crime. If convicted, he could serve up to 30 years in jail for murder, five for possession.
The coroner identified the victim as 45-year-old Michael Jason Deck.
Mike Deck was in bond court Saturday morning. Deck told media he is the father of the victim, and that while he didn't often see his son, Jason was respectful.
The judge allowed Morris to address Deck during the bond hearing.
Morris told Deck the reason he shot his son was because the victim introduced Morris to another person, and that third person "got him (Morris) (expletive) all the way up."
The victim's father did not want to appear on camera, but told media after Saturday morning's bond hearing that he hates that his son "...was shot over what somebody else did."
Morris is being held without bond.
https://www.mountainviewfunerals.com.../Michael-Deck/
Michael Jason Deck
November 18, 1973 - July 5, 2019