https://www.wfaa.com/article/news/cr...c-10a7db7b292e
Man had Muhlaysia Booker's phone after her death, arrest records show
Kendrell Lavar Lyles is accused in three slayings, including Booker's. Cellphone records also link Lyles to the other two shooting deaths.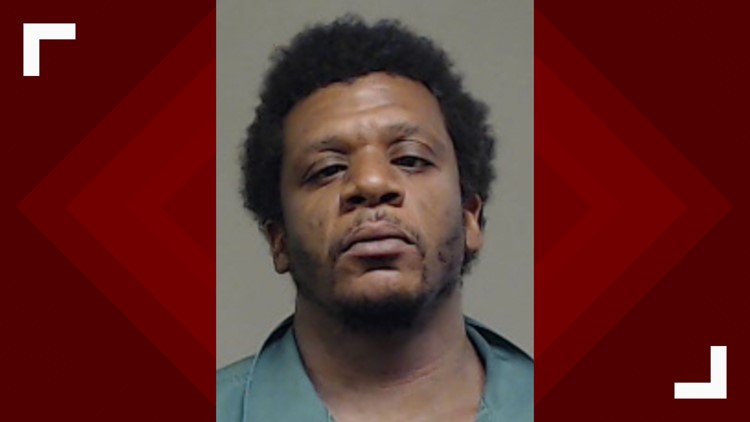 Updated: 8:51 PM CDT June 13, 2019
A 33-year-old man accused in three slayings
had Muhlaysia Booker's cellphone after her death
, arrest records show.
Kendrell Lavar Lyles faces three charges of murder in the deaths of Booker, 22, Leticia Grant, 35, and Kenneth Cichocki, 29.
The day after Grant was shot,
Cichocki was found shot in an AutoZone parking lot in the 17500 block of Coit Road. He died May 29.
Cichocki sent a Facebook message saying, "Here," six minutes before he was found shot in the parking lot, an arrest warrant shows.
He had been in contact with a Facebook profile known as "Kush out Kenny," which was linked to Lyles.
Messages show the two were in contact the evening of May 23, according to an arrest warrant affidavit.
Detectives interviewed a woman June 11, who said she was in her car with Lyles the night Cichocki was shot.
The woman said she and Lyles were smoking marijuana at the AutoZone parking lot. At one point, Lyles got out of the car to use the restroom. The woman told police that Cichocki leaned into the driver's side window and she heard a gunshot, the warrant says.
The woman drove away. She later showed police where she was parked during the shooting. It was by the parking space where Cichocki had parked, the warrant says.
https://www.dallasnews.com/news/crim...hlaysia-booker
Suspect in Muhlaysia Booker's slaying was already locked up, charged in 2 other murder cases

Quote:
Kenneth Cichocki and Leticia Grant, the other two people Lyles is accused of killing, are not transgender, Geron said.
https://www.dignitymemorial.com/obit...chocki-8729390
Kenneth "Chad" Cichocki
February 18, 1990 – May 29, 2019