https://www.nola.com/news/crime_poli...a90d0c4ae.html
Alleged masturbation incident at Tulane office preceded campus police shooting in September
Updated Sep 18, 2020 at 4:19 pm
The previously unexplained shooting of a contract worker by Tulane University police officers in September was followed by a bizarre incident in which the worker showed up on campus to pick up a paycheck and forced another employee to watch him masturbate
, authorities said.
The officers shot Taivon Aples after he allegedly drove a car toward them as they tried to detain him.
Orleans Parish Criminal District Court records, for the first time, provide a detailed account of incidents leading up to Aples' arrest.
Aples, 27, was booked Tuesday with various counts, including aggravated assault upon police, resisting an officer with force, and obscenity.
He is still receiving active medical care because of his wounds and was brought to his Tuesday night bail hearing in a wheelchair, said his attorney, George McGregor.
McGregor said his client has denied wrongdoing, adding that "there's still a whole lot of facts out there that need to be determined" in regard to the shooting. McGregor also said there is no DNA evidence corroborating the claim that Aples masturbated in public.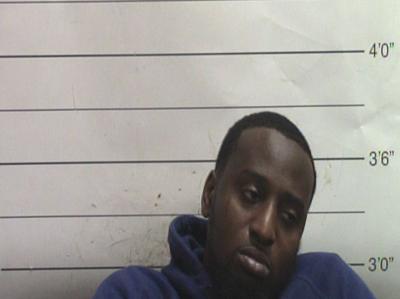 Tulane police said Aples on Aug. 23 went to the second floor of the Lavin-Bernick Center and entered the office suite of the dining services provider Sodexo.
Aples allegedly told an employee at the office that he was waiting for his orientation check. Police said the employee had walked back to his office when Aples suddenly showed up in the doorway. According to police,
Aples stared at the other employee, exposed himself and began masturbating.

The alarmed employee picked up the telephone to call police when Aples told him, "Don't (expletive) do anything," court records state. The employee hung up, fearing Aples would attack him if he didn't. Meanwhile, Aples continued masturbating and fled upon finishing the act
, police alleged.
Campus police said they obtained Aples' name with the help of human resources information from Sodexo as well as surveillance footage showing him arriving at and leaving the company's offices. A Tulane Police Department officer obtained a warrant to arrest Aples on counts of obscenity and simple assault.