http://www.nbcconnecticut.com/news/l...415312843.html
Man Convicted of Seymour Woman's 1984 Murder Released Despite Objections from Victim's Family
3/3/17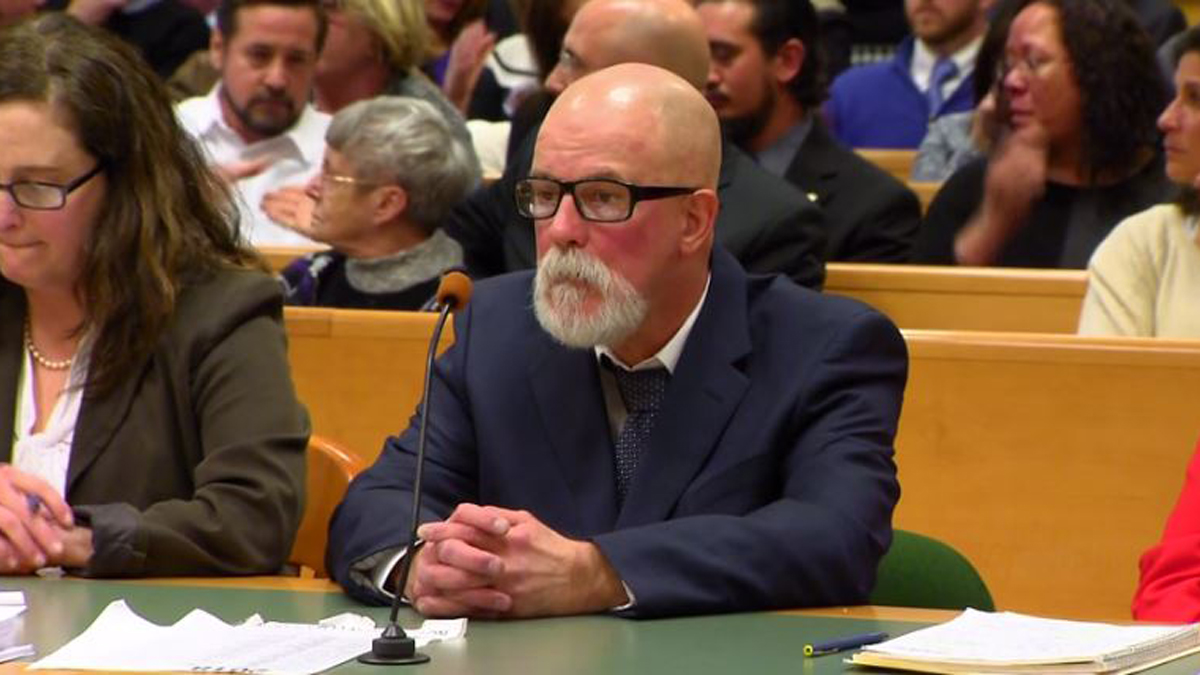 A Seymour man convicted the 1984 murder of a 19-year-old woman has been released from prison after filing a motion for sentence modification.

David Weinberg, 58, was supposed to serve 60 years in prison for the murder of Joyce Stochmal in 1984.
He walked out of Waterbury Superior Court a free man
after serving 26 years in prison.
This comes after Weinberg went before a judge after filing a motion to have his sentence reduced.
Many of Stochmal's family members spoke to the courtroom pleading the judge not to free Weinberg.
Stochmal of Seymour went missing Aug. 3, 1984 and was found dead in Lake Zoar four days later. Prosecutors said she was stabbed 17 times.
About a year later, Weinberg was arrested for her murder. He was convicted in 1989.
Stochmal's family was upset after learning about Weinberg's release.
"David Weinberg walks. Everybody gets what they want except us. What we want is justice for Joyce. You have to ask the question how can this happen. Is this how the state of Connecticut protects and supports it's innocent residents?" said Maryanne Heffernan, sister of Joyce Stochmal, outside the courthouse Thursday.
http://www.dailymail.co.uk/news/arti...se-killer.html
Joyce Stochmal, a 19-year-old college graduate and aspiring veterinarian was stabbed to death in August 1984 while walking to her job at an animal clinic in a small Connecticut town
David Weinberg was convicted in 1989 of the murder of Joyce Stochmal
, but was released Thursday as his conviction was cut short on Thursday, though he was not exonerated and his murder conviction remains intact
Quote:
Stochmal's family, however, said that state police and prosecutors conducted an intense investigation that proved Weinberg's guilt in a court of law.

They also said that Connecticut Innocence Project did not prove his innocence.

'David Weinberg was found guilty then. He is guilty still,' the victim's sister Marianne Hefferman told Fox News outside the courthouse.

Heffernan and her family all wore pins saying 'Justice for Joyce' on Thursday, and she said that the release reopened a 33-year-old wound.

She believes that Weinberg, who has a criminal record including sexual assault, poses a threat to the public.